Comanche Boy Victorious over Tracy Sneed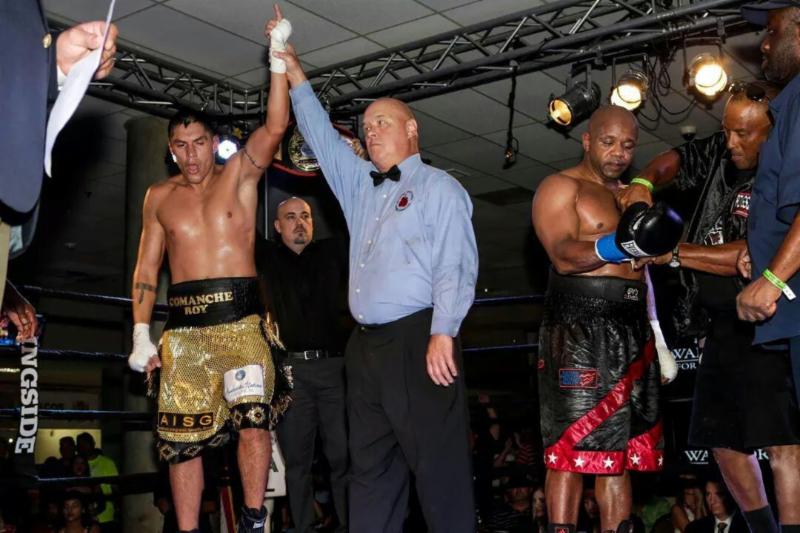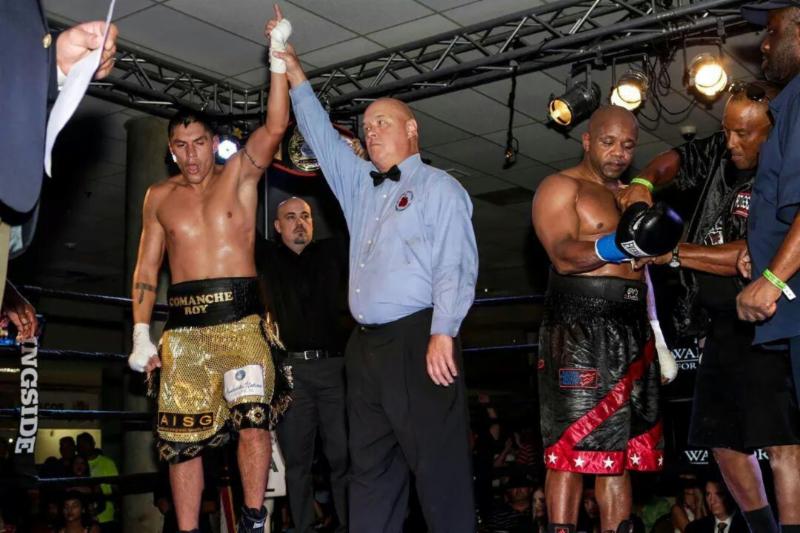 FOR IMMEDIATE RELEASE:
LAWTON, OK
MONDAY, AUGUST 25, 2014
Oklahoma's popular, world rated middleweight contender, "Comanche Boy" George Tahdooahnippah (34-1-2) cruised to a one sided unanimous decision victory over ten rounds to the very game, Tracy Sneed (27-3) this past Saturday, August 23, 2014 at the Remington Park Casino in Oklahoma City, OK. Scores were 97-92 by all three judges. Tahdooahnippah was in control of the fight every round. Sneed was awarded a questionable knock down in the third round. Tahdooahnippah rebounded by dominating every round with his speed and defense. This was Tahdooahnippah's first ten round bout that went the distance and was very confident in his conditioning. "I was very confident in my skills and speed. I felt tremendous. As always, I wish I could have knocked him out, but I'll settle for the victory. I will take a few days off and be back in the gym to get ready for my next fight." Tahdooahnippah picked up the vacant Oklahoma State Super Middleweight title with his victory over Sneed. The Comanche Boy looks to get back in the ring in as soon as possible with details soon to follow. The event was brought to you by HD Boxing.
ABOUT COMANCHE BOY'S PROMOTER STAR BOXING:
Star Boxing, Inc. has been in operation since1992. Star Boxing has worked to produce some of the most exciting and memorable boxing events in recent history. Star has continued to work with and develop a number of very exciting world champions, world rated contenders and young prospects. Star has consistently brought credibility, integrity, and exciting fights to the boxing industry. For more information on Star Boxing, visit their official website at www.StarBoxing.comand follow them on twitter.com/starboxing and
Facebook.com/starboxing.