Vikings' Sam Bradford Completes five of seven passes Thursday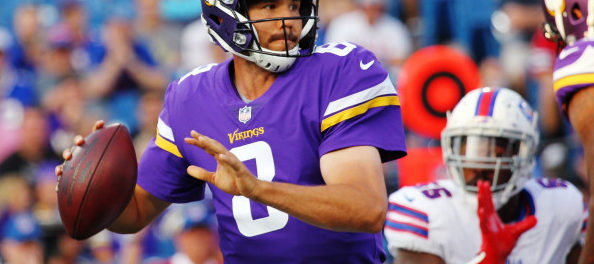 Sam Bradford completed five of seven passes for 35 yards during Thursday's preseason opener against the Bills.
Bradford (Cherokee Nation) played three series against the Bills and didn't attempt a single throw downfield. After posting a 7.0 yards per pass attempt last season, and being sacked twice Thursday, he's likely to continue trying to get the ball out of his hands quickly behind Minnesota's porous offensive line. However, a short passing attack makes him extremely efficient, and the running game also received a boost this offseason with the additions of Dalvin Cook and Latavius Murray. Just keep in mind that game managers like Bradford typically struggle to translate their real-world strengths into consistent fantasy results.