New Mexico Lobo's Men's Basketball Announce the signing of Matt Vail (Navajo) out of Grants, NM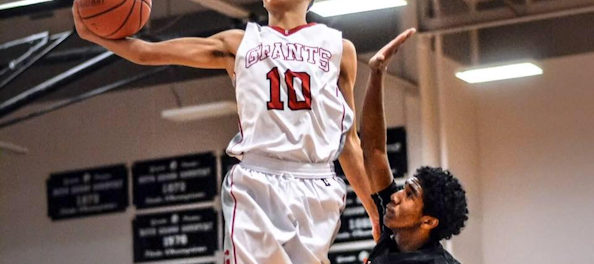 ALBUQUERQUE, N.M. – Head Lobo men's basketball coach Paul Weir announces the addition of Matt Vail, a Navajo native from Grants, New Mexico.
"Matt fits the mold of players we've been adding to the roster who can shoot from 3 and play in a fast paced game," said Weir. "We are excited to not only add a player of this profile but an in-state young man as well."
The six-foot guard graduated in May from Grants High School, where he set a record for most points ever scored by a Pirate. He averaged 25.0 points per game, 5.0 assists per game, 5.0 rebounds per game and 4.5 steals per game.
In Vail's time as a Pirate under head coach Joseph Sanchez, he earned many accolades, including District Player of the Year, First Team All-State, Second Team All-State, Academic All-District, First Team All-District and was the MVP for the New Mexico versus Arizona matchup. He spent the summers playing for the Bairstow Boomer's and New Mexico select.