Three Native American Athletes Hoping to be Drafted into the NBA Tonight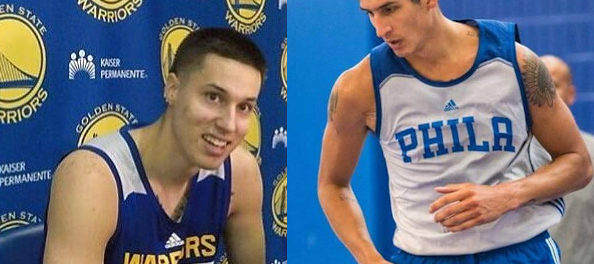 June 22nd, 2017
(New York) – The 2017 NBA Draft will be held at the Barclay's center in Brooklyn, New York tonight (June 22nd) and three Native American Athletes are hoping to receive a phone call from at least one of the thirty NBA teams.
For Indian Country, Bronson Koenig (Ho-Chunk), Derek Willis (N. Arapaho), and Chance Comanche (Choctaw/Comanche) are not going to be in attendance tonight, those are generally reserved for the top 20 lottery picks as scouted by many draft boards. But despite not being there and hearing their names called, the aforementioned players still have a chance to earn a spot in the NBA if a team chooses them for the NBA's summer league. If they all three get a chance and fair well enough in the summer league, that could earn them a spot in the NBA's G-League (formerly D-League) where they could be called up at anytime.
Ron Baker (Citizen Potawatomi), with the New York Knick's, went through this process last season and ended up with a rookie contract before the year was over with. Ron started in summer league because Knicks GM Phil Jackson took chance and put him into the then D-League, and fortunate for Ron, New York  had a lot of injuries during the season that gave him the opportunity to get called up to the NBA where he finished out the season on the roster.
2017 NBA draft
When: Thu., June 22 (7 p.m. ET)
Where: Barclays Center, Brooklyn
TV: ESPN/WatchESPN
Below are some draft board information on Bronson, Derek, and Chance:
Draft Profiles: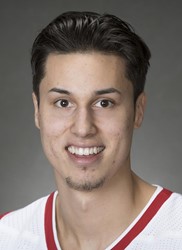 Bronson Koenig (Ho-Chunk Nation)
Height: 6-4
Weight: 192
College: Wisconsin
Classification: Senior
Birthdate: 11/13/1994
Projected Draft Range: 2nd Round to Undrafted
Pros:
Gifted shooter from all over the floor
Adequate scorer off the dribble
Decent playmaker
Adequate defensive player
Smart player that has a good feel for the game
Derek Willis (N. Arapaho/Pawnee/Creek)
Height: 6-9
Weight: 222
College: Kentucky
Classification: Senior
Birthdate: 6/21/1995
Projected Draft Range: 2nd Round to Undrafted
Pros:
Adequate shooter, especially off the catch
Adequate scorer off the dribble
Excels at scoring on the move
Fairly good playmaker
Good rebounder
Adequate defensive player that can get steals
Adequate shot blocker
Good athlete
Rock solid motor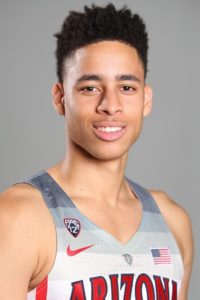 Chance Comanche (Choctaw/Comanche)
Height: 6'10"
Weight: 218
College: Arizona
Classification: Sophomore
Birthdate: 4/14/1996
Projected Draft Range: 2nd Round to Undrafted
Pros:
Active finisher around the basket
Adequate low post scorer
Excels at scoring on the move
Good free throw shooter for a big man
Has very good hands
Good size to play inside
Solid athlete
Rock solid motor
​