South Dakota Class A Boys Cross Country Preview – Can Falcons Repeat, Is Cole Sargent The Next Class A Distance Phenom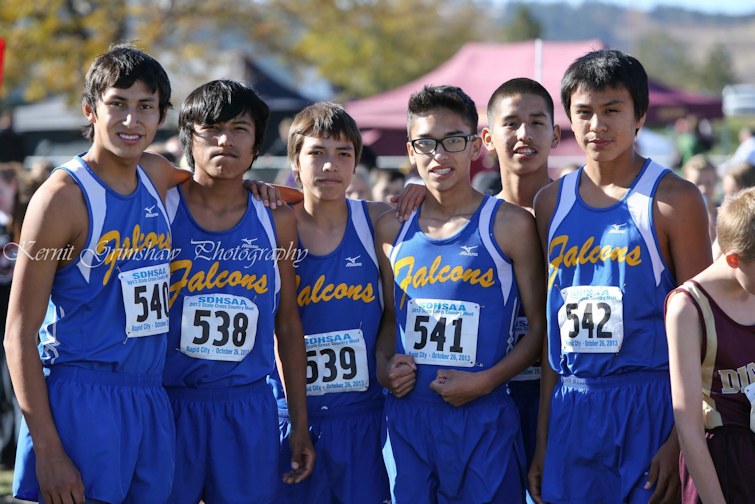 By Rich Winter
Yes, I'm 750 miles away in Salt Lake City, but you can bet that I'll be dialed into Friday's meet in Douglas, South Dakota as the cross-country running season gets underway with that Douglas meet.
The Douglas meet is a chance to see some of the AA runners come down and mix it up with the Class A and Class B runners.
It's also a great indication of whom put in the work during the off-season.
Let's take a look at some stellar individuals that have left the Class A ranks.
2012 and 2013 champion – Logan Burns of Custer has graduated
2013 runner up – Eric Jager of Hot Springs has graduated.
2013 – Brennan Witt of Custer – graduated
With a couple of big dogs having graduated, the individual title this year could be up for grabs.
Here are the top returners from the state meet:
3rd place – Julian Lucas of St. Thomas More – Is only a sophomore and could be poised for greatness
5th place – Tobias Wedeel – Todd County – Senior this year
6th place – John Noyes – Redfield/Doland – Comes from a long line of great runners
10th – Cole Sargent – Miller
11th – Mason Breitling – Miller
The individual champion for Class A boys should come from that group but certainly a new and improved runner could come from nowhere. If I had to pick, I'd say Sargent of Miller will be the champion as he had a very good outdoor track season.
Hunter Streff from Madison could be one to keep an eye on as the year progressed.
The team race:
Miller looks to have the best shot at snatching that team title away from Todd County.
The Rustlers return all four of there top runners from a team that finished 5th a year ago.
Cole Sargent 10th grade
Mason Breitling – 12th grade
Trey Waldrop – 11th grade
JC Foreman 10th grade
Reserves Beau Keeter is a senior and Hunter Russell will be a 9th grader.
Todd County should be right there again, but they will have to replace the No. 2 runner from a year ago, Gabe Red Kettle.
Todd County athletes to watch
Tobias Weddell, Donald Aquallo (nearly made the podium as an 8th grader), Daniel Whirlwind Soldier, Umpo Kills in Sight.
Garretson, who finished third a year ago, also returns all four of the top runners from last year's team.
And I've learned over the years never to count out any team from Cheyenne-Eagle Butte.
Follow me @panicgalore as I'll be covering the South Dakota cross country season, along with
(Rich Winters is a contributing writer to NDNsports.com, you can follow Rich and his articles at http://panicbutton.sportsblog.com/)
(Article used with permission.)