Atlanta Dream forces a Game 3 after a 92-83 win over Chicago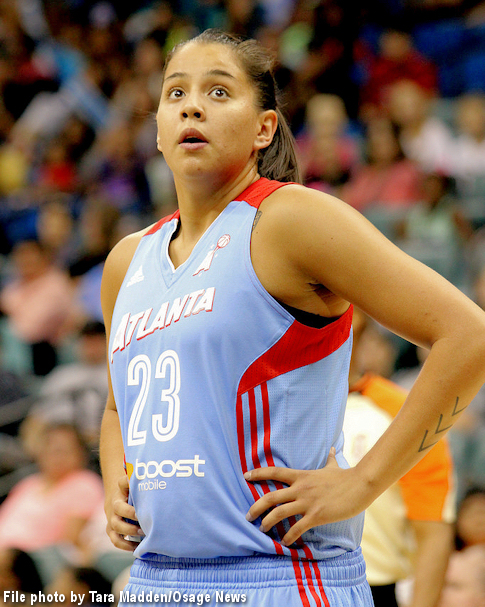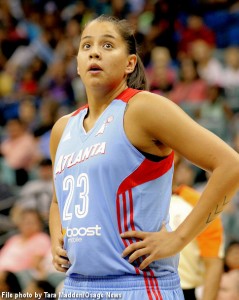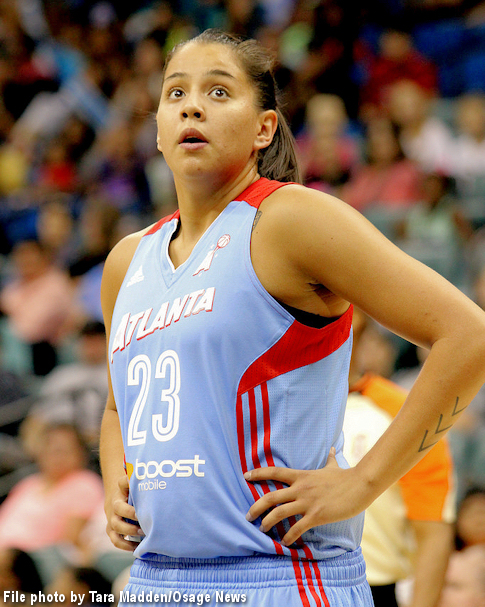 (Chicago) – WNBA veteran Angel McCoughtry scored 39 points to help keep the Atlanta Dream season alive dropped the Chicago Sky 92-83  to even the Eastern Conference semifinal series at one game apiece.
"I just wanted to will the team to win," McCoughtry said. "I wanted the ball in my hands and I wanted to take over the game. Luckily I hit a good percentage (65 percent) of my shots and my teammates gave me the ball and trusted me with it."
Shoni Schimmel scored 9 points in the game and added 5 assist but more importantly she played solid minutes for the Dream who were without starter Celine Dumerc who was sidelined for the game do to an injury in the last game with Chicago.
Before the game, Allie Quigley was honored with the WNBA sixth woman of the year honors after she averaged 11.2 points, nearly 7.5 points more a game than she had last season. Shoni finished 3rd in the voting for sixth woman of the year award.
After a back and fourth first half, the Dream held a one point lead but came out in the second half and took control of the game and never looked back. The Dream opened a nine-point lead on Sancho Lyttle's 16-foot jumper with 5:01 left in the third.
The quarter was highlighted by a steal and fastbreak by Shoni Schimmel who delivered a behind the back no look pass to Angel McCoughtry on the money who laid it for the easy bucket.
Game 3 is Tuesday in Atlanta, with the winner moving into the Eastern Conference finals against Indiana.
Dream vs. Sky – Game 2 – RECAP