Physical Arrows Take Win, Pull Minto to 2-1 Margin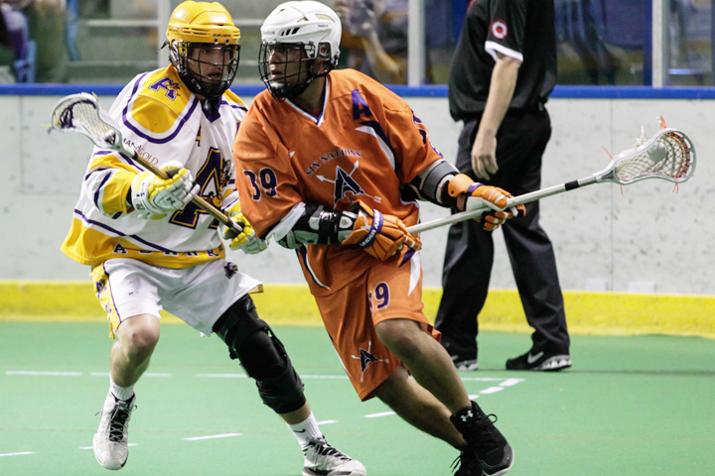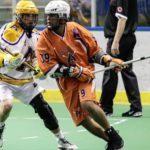 Township of Langley, BC (Tuesday, August 19, 2014) – After being held to twelve goals in the first two games of the series, Six Nations showed they're more than capable of finding the back of the net.
The Arrows scored a playoff high 19 goals to take game three of the Minto Cup at the Langley Events Centre 19-5 against the Coquitlam Adanacs.
"Our backs were against the wall and the boys responded," said Arrows head coach Marshall Abrams. We're very happy with our play and we just have to keep it going for Game 4."
In a game that saw fifteen game misconducts and fifty-four penalties, the rough play seemed to favour Six Nations, who were using their aggressiveness to frustrate the Adanacs, forcing them to take some early penalties.
"In the first two games, we took too many penalties and were undisciplined," said Abrams. This time we were heavy on the cross-check and took it on the chin when we had to and answered on the scoreboard."
The Arrows scored two shorthanded goals and another three times on the powerplay, as they outshot the Adanacs 48-42.
"I know we'll expect a better game from Coquitlam tomorrow night. They're going to come out hungry and we have to match that intensity right off the bat."
Arrows captain, Johnny Powless led the way with seven points, Joseph Maracle had six points and Josh Johnson delivered with a five goal performance.
"We needed that win," said Powless. "The guys believed in each other and we came together tonight and played like a team."
"That was a big game for me," said Arrows goaltender Doug Jamieson. "I didn't play my best the first two games, so it was nice to make some big saves and see the guys step up and score some goals."
For the Adanacs, they still lead the series 2-1 and know the series is far from over.
"It's just one game," said Coquitlam head coach Neil Doddridge. "They all can't go the right way and this one obviously didn't."
"We're not down 2-1, we're up 2-1." Said Doddridge. "As of right now, we're closer to winning the series than they are."
Coquitlam leads the best-of-seven series 2-1. Game 4 of the Minto Cup is Wednesday at 8PM at the Langley Events Centre.