Schimmel and Dream have 'Unfinished Business' heading into WNBA playoffs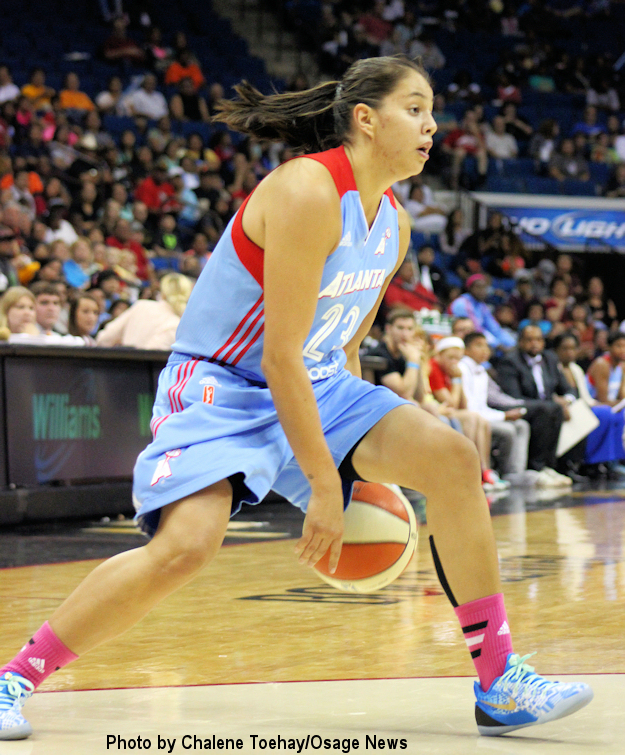 By Cory McCartney, FOX Sports South
ATLANTA –Sitting at a bar top table in a downtown restaurant, Michael Cooper motioned to a television on the back wall, where highlights of Little League World Series star Mo'ne Davis played.
"Have you seen her this girl yet," Cooper asked. "She's incredible."
Cooper knows a thing or two about phenoms. He was on hand for the start of Magic Johnson's career when the two were Los Angeles Lakers, and as Atlanta Dream coach he sees a number of similarities between the NBA legend and his rookie guard Shoni Schimmel.
"She has that flair and that charisma about her and she has the ability to make other players better," Cooper said.
Schimmel has made an undeniable impact on the franchise — and the WNBA — in helping Atlanta (19-15) claim the No. 1 seed in the Eastern Conference as they open the playoffs Friday against the Chicago Sky (15-19) in a best-of-three series.
Taken with the No. 8 pick in the draft out of Louisville, She has provided a spark off the bench in Cooper's scheme, which like the Showtime Lakers teams on which he won five titles, is predicated on a fast, wide-open style of play.
The All-Star Game Most Valuable Player, Schimmel ended the regular season sixth in the league in three-pointers (53), 15th in assists (3.6) and seventh in assists per 40 minutes (6.8) and her 8.3 points per game were sixth among all rookies.
But few can match the drawing card of the Umatilla Indian Reservation product. She drew over 4,500 to a game in Phoenix and in Seattle they sold out of her jersey in 25 minutes before the doors even opened.
"Every game feels like a home game," said Dream forward and two-time All-Star Angel McCoughtry. "She's bringing so much fearless intensity to the game. She can shoot threes and they're throwing two (defenders) at her like they do at me, and that's a big compliment. … She can score at will from anywhere."
Read the rest at:  http://www.foxsports.com/south/story/dream-have-unfinished-business-heading-into-wnba-playoffs-081914