Native Top 50 Basketball Slated to Arrive at Haskell Indian Nations University This Week; Featuring Indian Country's Top Young Basketball Talent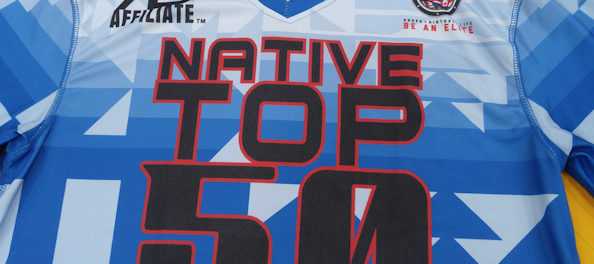 (Lawrence, Kansas) – The Native American Top 50 basketball combine and All-Star Select Game is slated to arrive on the campus of Haskell Indian Nations University, in Lawrence, Kansas, this week. The event will feature 25 of the best Native American girls and boys high-school players who were selected from an application process last month.
In a previous press release, it stated that "Former NBA players and high-level overseas players will work with the athletes and share valuable knowledge about what it takes to ascend to and succeed at the next level…the event will feature an All-Star Game where fans will be able to watch and enjoy the Native Top 50 Showcase..At the end of the event, the Top 50 players will have their individual ranking".
Stevens said, "The top 50 will be ranked 1 to 25 on both boys and girls side by our Adidas representative Max Ivany and myself."
The All-Star Select game will be held at Haskell's Coffin Sports Complex on Saturday, July 1st, at 5:00 PM for the girl's game and 7:00 PM for the boy's game. Doors open at 3:45 PM with concessions.
In a recent opportunity for the boy's top native players, once they are ranked, the top ten players will be selected to participate in Brasila Cup 2017 u17 tournament in Brasila, Brazil, if funds can be raised in time for the overseas trip.
Below is the latest participant list for each All-Star team they will be participating with (Numbers are not rankings, yet):