The Search for the Top 25 Native American High School Boy's and Girl's Players is On!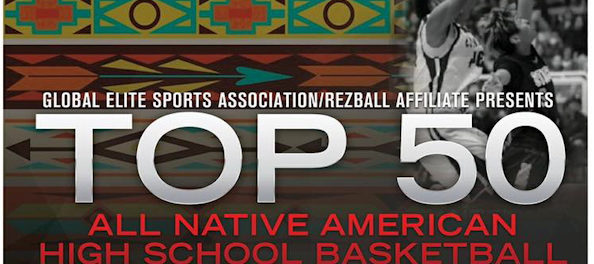 The search for the Native Top 50 is on!
Business partners Derrick Stevens and Adrian Nabors are hosting a Native Top 50 High School Basketball Combine and Camp this summer from June 29th – July 2nd. It was formed to discover and develop Native America's best high school ballers' (25 girls/25 boys) with the hopes of getting them prepared for the next level in basketball.
Derrick Stevens, an international scout for overseas professional teams, said, "We are looking for the top junior and senior high school players in native country."
Players will come into the camp and get training to enhance their current skill set as well as training to improve areas of their game they are not as proficient in so that it will help them be prepared to participate immediately at the next level.
While they are currently advertising for  juniors and seniors in high school to be nominated for the combine/camp underclassman could potentially be nominated as well, Stevens said, "It depends on their level if they are solid enough, I'm willing to have a look at them".
In a recent press release, it stated that "NBA players and high-level overseas players will work with the athletes and share valuable knowledge about what it takes to ascend to and succeed at the next level…the event will feature an All-Star Game where fans will be able to watch and enjoy the Native Top 50 Showcase..At the end of the event, the Top 50 players will have their individual ranking".
Stevens said, "The top 50 will be ranked 1 to 25 on both boys and girls side by our Adidas representative Max Ivany and myself."
In a recent opportunity for the boy's top native players, once they are ranked, the top ten players will be selected to participate in Brasila Cup 2017 u17 tournament in Brasila, Brazil, if funds can be raised in time for the overseas trip.
Nomination are now being accepted for current high school juniors and seniors on our website: https://www.globalelitebasketball.com/native-top-50.
You must be a high school coach or athletic director to submit a nomination. Nominations will be open from February 15th to March 30, 2017. The Native Top 50 players selected will be announced on or before April 15, 2017.