Lovie Lopez (Wintu Tribe) Belts Her 2nd Home Run of the Season as Beavers Start Troy Classic with a Pair of Wins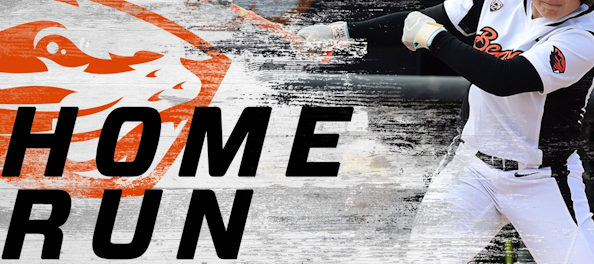 LAS CRUSES, N.M. – The Oregon State softball team continued its winning streak with a pair of victories to start the Troy Cox Classic hosted by New Mexico State. The Beavers started the morning with an 11-3 win over DePaul, before completing the day sweep with a 10-1 victory against Northern Colorado. Both games went only five innings, due to the run rule.
GAME 1 vs. DEPAUL
The Beavers jumped out to a six-run lead against DePaul after a couple key hits in the third and fourth innings. Oregon State also capitalized on a failed pickoff attempt in the fourth, which scored two runs and increased its lead to 6-0.
DePaul retaliated with three runs of its own in the bottom half of the fourth inning, but that is all the Demons would score.
Oregon State added another five runs in the fifth from home runs by Kayleen Shafer and Lovie Lopez (Wintu Tribe).
McKenna Arriola led the offense with a 3-for-4 performance, while five other Beavers finished with multiple hits.
Nerissa Eason made her third start and picked up her third win. The freshman hurled four innings, striking out five and allowing the three runs, before Meehra Nelson finished the game pitching the final inning.
GAME 2 vs. NORTHERN COLORADO
In the second game of the morning, the Beavers continued their offensive success against Northern Colorado. The Beavers took a 2-0 lead in the second frame, before opening the scoring in the third.
Alysha Everett started the rampage with a  two-run home run over left center to give the Beavers an 4-0 lead. Oregon State would juice the bases for McKenna Arriola and the junior came through. The short stop took the first pitch she saw and sent it off the left-field foul pole for a grand slam, which gave the Beavers an 8-0 lead.
In the fourth, Everett hit her second home run of the game, with a solo shot to left. In the fifth inning Lovie Lopez recorded a base hit to score another run and to give the Beavers a 10-0 lead.
Northern Colorado avoided the shutout in the bottom of the fifth with a base hit, which scored its only run.
Arriola finished with three hits on four at bats, while Everett recorded two hits.
Taylor Cotton had a career game, tallying 10 strikeouts – a career high – while giving up just four hits and one run.
Oregon State (5-0) will continue playing at the Troy Cox Classic tomorrow morning, with games against Bradley at 10 PT and New Mexico State at 3 PT.