Iroquois Nationals score big in 22-4 win over England at U19 World Lacrosse Championships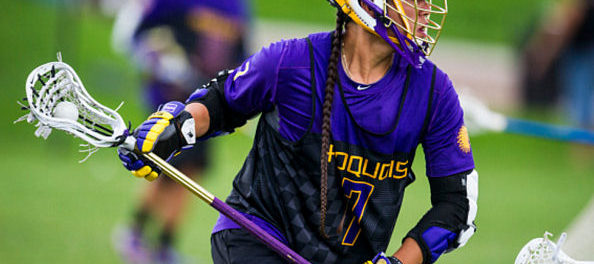 COQUITLAM – The Iroquois Nationals showed skill, creativity, offensive might and poise in a 22-4 win over England in the lone Blue Division game on Friday July 8 at the 2016 Federation of International Lacrosse (FIL) Under-19 Men's Lacrosse World Championships presented by Novus.
Earlier in the day, Germany won 19-2 over Taiwan, Ireland defeated Scotland 14-9, Israel beat Hong Kong 10-3, and China won its opener over Mexico 15-3, albeit in game that does not count int he standings.
In their decisive win, Tehoka Nanticoke paced the Iroquois with five goals and an assist, with other goals coming from Austin Staats (4G, 1A), Skye Sunday (3G, 1A), Matthew Bennett (3G, 2A), Sekawnee Baker (3G), Larson Sundown (2G, 2A), Chase Scanlan (1G, 2A), and Skkylar Thomas (1G). Tyler Armstrong and Brody Bartell combined to make 14 saves in net.
Joseph Cara scored twice for England, while Jake Parker and Elliot Leonard added singles.
The Iroquois were lethal in tight, with great passing from crease to crease. Dougie Jamieson, who is one of the top box lacrosse goalies in North America, showed great skill at the faceoff X winning 12 out of 14 draws. And on special teams, the Iroquois were outstanding going 4-for-9 with the man-advantage and surrendering just one powerplay goal.
The Iroquois (1-0) have the day off Saturday and will play host Canada (0-1) on Sunday night at 7:30 p.m. England (0-1) faces Canada on Saturday night at 7:30 p.m.