Ashton Locklear (Lumbee Tribe) making strong case for spot on Olympic Team in uneven bars event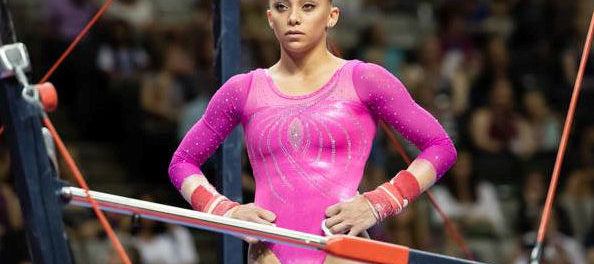 (San Jose, CA) –  Ashton Locklear (Lumbee Tribe) is making a strong case to make the U.S. Olympic women's gymnastics team. The 18-year-old posted a score of 15.750 on uneven bars during the first night of Olympic Trials.
Locklear's best bet is to make the team as an uneven bars specialist but she's in a tight race with fellow competitors Madison Kocian and Maggie Nichols, who also among others looking to make the five-woman team that will be announced concluding the trials on sunday after all of the events.
Locklear put her focus on uneven bars and balance beam two years ago after fracturing a vertebrae in her lower back, making floor exercise and vault too taxing.