Haskell Indian Nations University Men's Basketball pick up 79-76 road win at William Woods University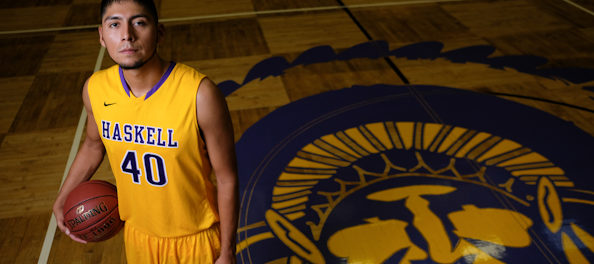 FULTON, Mo. – The Haskell Indian Nations University men's basketball team dealt William Woods University men's basketball its first home loss of the season at Anderson Arena on Tuesday evening by a final score of, 79-76.
Macauley Brown and Keith Moore both led the Indians with 16 points apiece, with Brown also pulling down a game-high 11 rebounds as well. Jimel Tate and A'ram Johnson both had 12 points a piece to round out the double-digit scoring for Haskell while Tristan Keah-Tigh was the next highest scorer with 8 points.
Next up for Haskell is another road trip, this time to Fremont, Nebraska where they will participate in the Draemel Classic with the tournament host Midland University on November 25th at 4:00 PM and on November 26th they will play No. 18 Briar Cliff University at 1:00 PM.