Bronson Koenig (HoChunk), Chance Comanche (Choctaw), and Derek Willis (Arapaho) Advance to Sweet 16 Round of NCAA Men's Tournament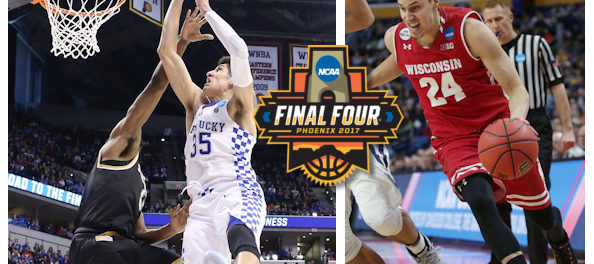 The first and second round's of the men's NCAA March Madness tournament is in the books and Indian Country's Bronson Koenig (Ho-Chunk Nation), Chance Comanche (Choctaw/Comanche) and Derek Willis (N. Arapaho) teams survive the weekend to reach the Sweet 16 round.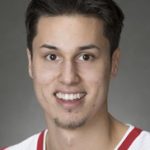 Koenig and the Badgers probably had one of, if not the biggest upsets by holding on to beat Villanova on Saturday in Buffalo, N.Y., to advance to its fourth straight Sweet 16.
When the final horn sounded, Wisconsin's red-clad fans erupted in celebration and the Badgers stormed the floor after taking down a No. 1 seed for the third time in four years. Wisconsin beat Arizona in 2014, Kentucky in 2015 and now can add Villanova to its list.
No. 8 Wisconsin will face No. 4 Florida in the Sweet 16 at Madison Square Garden on Friday, March 24th, 9:59 PM (ET) on TBS.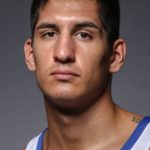 Willis and the Wildcats had a tough game against Wichita State, the senior forward finished with nine points, eight rebounds, three steals, one assist and one block as he stuffed the stat sheet in Kentucky's 65-62 win over Wichita State.
Over the first 29 games of the season, Willis had 21 blocks (0.72 bpg). But over the past seven games, Willis has swatted 17 shots (2.43 bpg). His three steals Sunday tied a career high and gives him five over the Wildcats' opening two NCAA Tournament contests.
No. 2 Kentucky will now take on No. 3 UCLA in the South Regional Semifinal  in Memphis on Friday March 24th as well at 9:39 PM (ET) on CBS.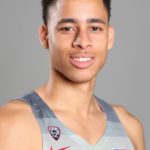 Comanche and No. 2-seeded Arizona rallied to defeat No. 7 Saint Mary's 69-60 and advance to the West Regional's Sweet Sixteen on Saturday night.
The Wildcats were on the ropes in the first half, but found life in the second half to pull away for the win.
Arizona will face Xavier in the Sweet 16 on Thursday, March 23.
All games will be available to stream online, so you can watch one on TV and one on your smart device, laptop or computer.
LINKS will be available just before game time at: http://www.ncaa.com/news/basketball-men/article/2017-03-19/march-madness-2017-times-tv-schedule-live-streams-ncaa