Washington Nationals' Pitcher Koda Glover (Cherokee Nation) Works ninth inning again Sunday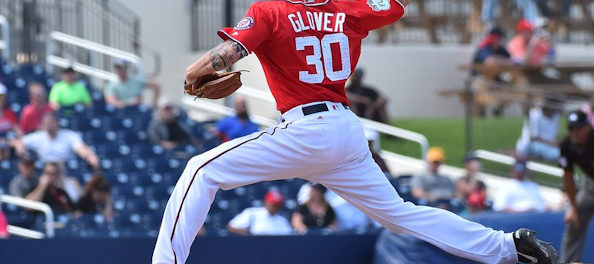 Koda Glover (Cherokee Nation) was scored upon for the first time this spring in Saturday's Grapefruit League game against the Astros, allowing one run on two hits while striking out one in an inning of work.
More important than the result was his usage, as Glover came out in the ninth inning for the second straight appearance. Nats manager Dusty Baker is clearly trying to get a read on how the 23-year-old might handle the assignment during the regular season, and while working the ninth in a meaningless March game against minor league hitters isn't exactly a pressure cooker, Glover's overall 11:1 K:BB through seven spring innings suggests he could thrive if given a shot as the closer role. He remains one of the more intriguing spec saves plays available this draft season.