Bradley Nash (Navajo) Back in Action at New Mexico State Tournament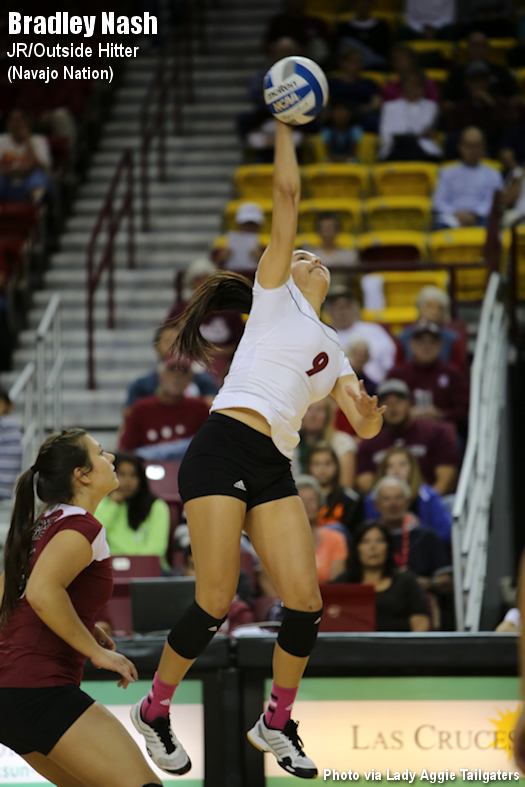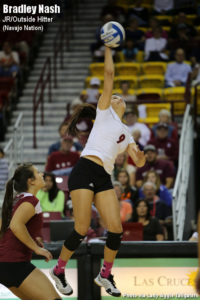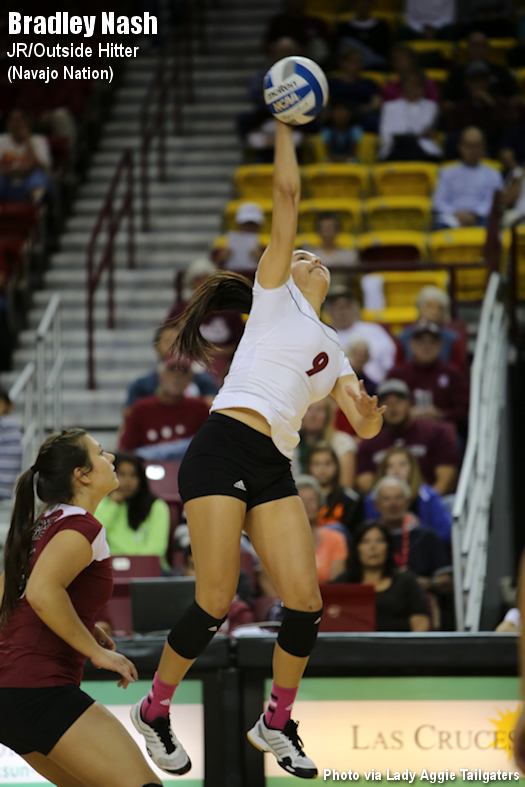 (Lac Cruces) – Bradley Nash (Navajo) and the New Mexico State volleyball team (1-2) return to action this week when they host the NM State Tournament inside the Pan American Center from Thursday through Saturday, Sept. 4-6.  The Aggies will play three matches and the tournament will have a total of six matches.  Joining NM State in Las Cruces are North Dakota State, Radford and California. 
Junior outside hitter Bradley Nash leads NMSU with 31 kills through three matches, and senior libero Hannah Walker leads the team with 41 digs.  NMSU went 22-11 last season and advanced to the NCAA Tournament as the champions of the Western Athletic Conference (WAC). The Aggies lost to Arizona 3-0 in the first round of the NCAA Tournament. Nash was named to the WAC All-Tournament team as well.
The Aggies kick off the tournament with a match up versus North Dakota State on Thursday beginning at 7 p.m. (MT).