San Jose Earthquakes' Chris Wondolowski (Kiowa Tribe) continues scoring success with fifth straight season of 10+ goals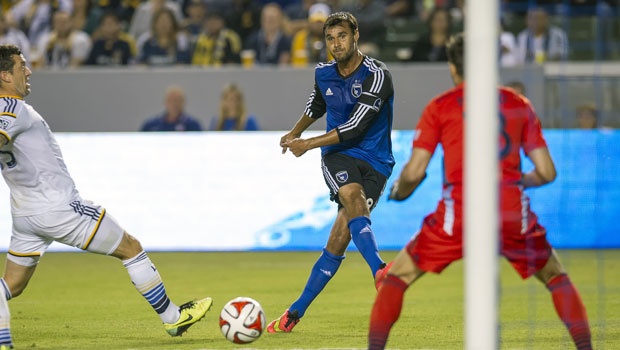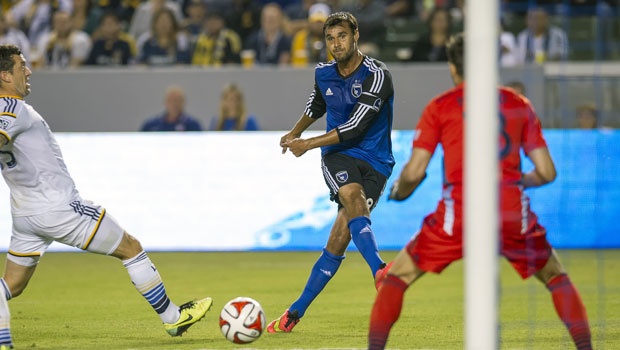 By Geoff Lepper, MLSsoccer.com
SAN JOSE, Calif. – San Jose Earthquakes forward Chris Wondolowski (Kiowa Tribe of Oklahoma) is just the third man in MLS history to score 10 goals in five consecutive years. But the 31-year-old is showing no signs of stopping there.
Ever since Wondolowski, who scored his 10th goal of 2014 last weekend against Philadelphiato match the feats of Carlos Ruiz and Juan Pablo Angel, burst onto the MLS scene in 2010 with an 18-goal season, MLS defenses have found tracking his movement nearly impossible.
So the biggest impediment to putting a record sixth straight double-digit goal season out of reach might rest with Wondolowski himself.
"I barely know what I'm doing tomorrow, let alone down the road," Wondolowski told reporters this week. "That's why I don't try to put years on it or put a timeframe. … When it's tedious, when it isn't fun anymore, that's when it's time to step away."
Wondolowski isn't nearing that point, even in the midst of another disappointing season in the standings for the 6-10-7 Earthquakes.
Wondolowski's consistency has been equal parts goalscoring ability and durability. Outside of national team duty, the World Cup veteran has missed only a handful of Earthquakes matches due to injury.
"To score 10 goals for five straight years is a fantastic accomplishment," San Jose coach Mark Watson said. "It shows consistency, but it also shows that he's a very durable player. He's a tough kid. He has injuries that we know very little about or have never known about. If he goes in the training room, it's something pretty serious."
A broken toe last season could have derailed Wondolowski's streak, but he played through the pain to still reach 11 goals in 29 matches.
"I take a lot of pride in being out there. I enjoy being out there," Wondolowski said. "I want to be with the guys, I want to give everything I can. That's my only real thought. It's not about trying to be tough or play through stuff. I just want to try to help out any time I can and I honestly enjoy being out there. That's when the fun stuff is, is game days."
Wondolowski knows he is reaching an age at 31 where many strikers' productivity begins to decline. But in his case, outsprinting or outmuscling opponents has never been a key factor in his success — and Father Time may not exert the same kind of gravitational pull on Wondolowski's totals.
"That's one thing that I try to pride my game on, trying to be quicker with my mind than my feet," Wondolowski said. "Because my feet can only be so fast."