Bacone College's Top 5 Native American Runners Help Men's Team Finish 2nd Place Overall at the NAIA MidStates Classic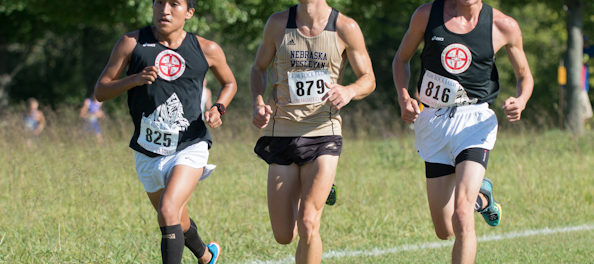 (Winfield, Kansas) – One of the top cross country meets in the NAIA before the XC National Championships is the MidStates Classic meet held in Winfield, Kansas. It features some of the top ranked men's teams in the country, but making a surprise to everyone, outside of Indian Country, was the Bacone men's cross country team who finished as runner up, beating 4 out of the 5 ranked teams from the most recent NAIA Cross Country Poll.
Led by Brian Masayesva (Hopi), who finished 2nd overall, the Bacone Warriors team scored 65 points, just behind top finisher Missouri Valley who scored 51 points.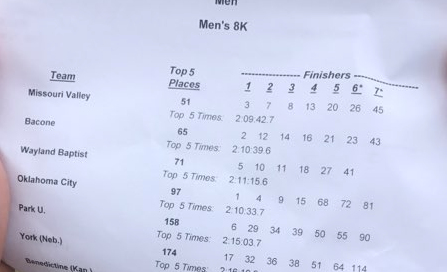 Rounding out the scoring were:
Brian Masayesva – Hopi
2nd overall
Kyle Sumatzkuku– Hopi
12th Place
Brandon Levi– Navajo
14th Place
Emmette Dustybull–Blackfeet
16th Place
Ilijah Coleman– Oglala-Lakota
21st Place
Tyron Yazzie– Navajo
23rd Place (6th man not counted towards total)