UTEP Cage the Bulldogs, 3-1; Naomi Whitehair (Navajo) with 10 digs for Miners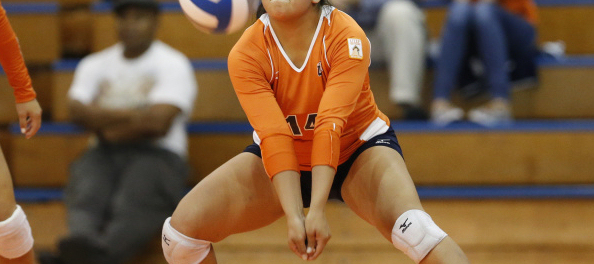 RUSTON, LA. – The UTEP volleyball team (5-18, 3-9) claimed its third conference win with a four-set victory (25-19, 23-25, 25-20, 25-21) over the LA Tech Bulldogs Sunday afternoon.
The Miners' triumph was paced by Dominique Millette as she registered a match-high .375 hitting percentage off of 13 kills and only four errors. Freshman Dalainee Perry also sparked along the net for 11 kills while fellow classmate Coline Coessens recorded her eighth double-double of the season with 11 kills and 14 digs.
Defensively, UTEP's back row was directed by junior Ashley Peak with 18 digs. Junior Naomi Whitehair (Navajo)chipped in 10 digs while senior Jacqueline Cason registered four assisted blocks and two solo blocks. The Miners finished the match with 12 blocks to LA Tech's eight.
UTEP will return to Memorial Gym this weekend as they host FIU on Friday at 7 p.m. (MT) and Charlotte on Sunday at 12 p.m.