Summer Leitka (Seminole) has been named the Sooner Athletic Conference Pitcher of the Week; 2nd week in a row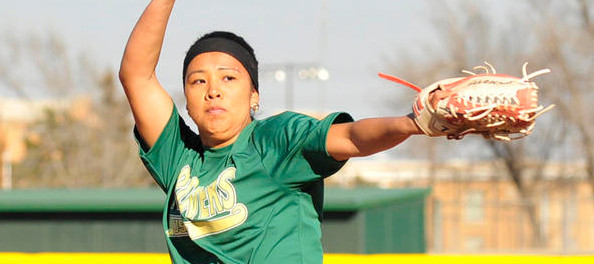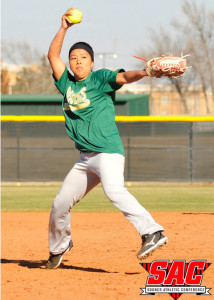 CHICKASHA– For the second week in a row, University of Science and Arts of Oklahoma pitcher Summer Leitka (Seminole Nation of Oklahoma) has been named the Sooner Athletic Conference Pitcher of the Week.
Leitka (6-0) had another dominant tournament appearance last week at the OBU Valentine's Festival as she pitched in three of the four Drover games and achieved a 3-0 record on the week.
She threw two complete games, including her first shutout of the year in a five-inning run-rule game against (RV) Central Baptist. In the game, she struck out nine batters and only allowed one hit.
Against (RV) Columbia College, she gave up her lone run of the weekend and struck out eight batters, while allowing two hits in her second complete game of the tournament.
In her final appearance she pitched four innings of nearly perfect relief as she struck out 10 of the 13 batters faced while allowing no hits or no runs.
Leitka has earned SAC Pitcher of the Week honors on the opening two weeks of the award for the 2015 season.
Leitka, an American Indian studies sophomore from Norman, is in her first season with the Drovers. She transferred from Northern Oklahoma-Enid. She is the daughter of Sonny and Kathy Leitka.
The Drovers will be hosting a tournament this weekend at Chickasha Sports Complex that will feature four teams and a total of eight games on Friday and Saturday afternoon.
USAO's first game will be against (RV) MidAmerica Nazarene with first pitch at noon Friday. The Drovers will play again at 4 p.m. on Friday and will then start Saturday's action at noon as well.
– See more at: http://usao.edu/sports/softball/news/leitka-named-pitcher-week-second-week-row#sthash.M4cSBEvx.dpuf