Stormy Randazzo (Creek/Seminole) Climbs Two Spots on the Leaderboard to Fifth Place at the Palmetto Intercollegiate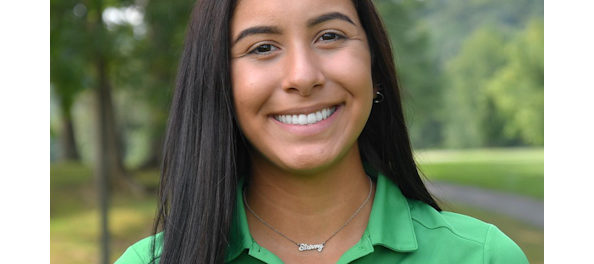 KIAWAH ISLAND, S.C. – Sophomore Shelby Brauckmuller is tied for the lead while the Marshall women's golf team is in third place after the second round of the Palmetto Intercollegiate. Despite showers falling intermittently Monday, all teams were able to finish the second round before the heavy rains came down later in the afternoon.
Brauckmuller improved by 2-strokes from Sunday and is tied with Diane Lim of Mississippi for the lead. The sophomore sunk six birdies and finished the day with a 2-under 70, tied for the best score of the round with Chalakorn Wongsinth of Kennesaw State.
Freshman Stormy Randazzo (Creek/Seminole) hit an even par 72 and climbed two spots on the leaderboard to fifth place. Junior Ylva Forslund improved by one shot in round two, jumped four positions and is tied for 19th. The Herd improved overall by two strokes from day one, and sit just two shots back off the lead.
Kennesaw State jumped one stroke ahead of Mississippi for the lead after shooting a team score, 2-over par 290. The Owls have an overall, two-round score of 590.
COACH QUOTES
Head Coach Brooke Burkhammer
"We had another fun day on the golf course. This team continues to fight and show how good they truly are. Same game plan for tomorrow as well. Excited to see how we stack up in the final group with 18 more holes to go."
FROM THE LEADERBOARD: 17 teams and 90 players
3 – Marshall University 297+295=592
T1 – Shelby Brauckmuller 72+70=142
5 – Stormy Randazzo 73+72=145
T19 – Ylva Forslund 76+75=151
T60 – Leigha Holt 80+78=158
T64 – Kerri Parks 76+83=159