Shoni Schimmel (Umatilla) Status Changed to "Full Season Suspension"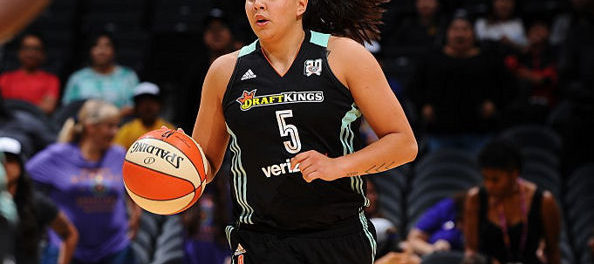 Last week, the New York Liberty announced guard Shoni Schimmel will take the upcoming WNBA season off to deal with "personal issues" with the hopes to return next year.
Liberty President Isiah Thomas says Schimmel has "the full support" of the Liberty and looks forward to "continuing to work with Shoni during her time away from the game."
The WNBA tips off this weekend, which means teams have been busy finalizing their rosters.
Yesterday, the team announced they would be suspending her for the full season and expect her to return next year.
The 3-point specialist was picked eighth by Atlanta in the 2014 WNBA draft after leading Louisville to the 2013 NCAA final. Schimmel was traded to New York from Atlanta last season and averaged 2.1 points in 17 games.