Scott Barta: Professional Indigenous NHL Players Making Their Marks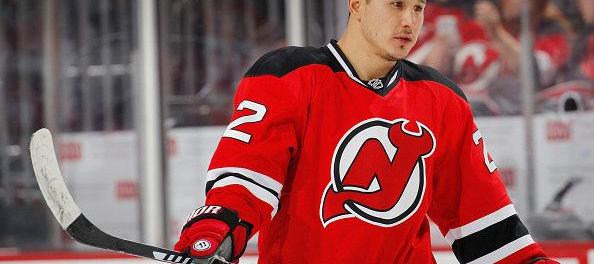 April 1, 2017
By Scott Barta
Of seven indigenous pro ice hockey players currently playing in the National Hockey League (NHL) this year, five have secured chances to win the coveted Stanley Cup trophy by making their way into the Stanley Cup Playoffs.
The NHL Eastern Conference leading Washington Capitals have a valuable asset on their team with the U.S. Men's Olympic Hockey Team Shoot-out star of 2014, #77 T.J. Oshie, an Ojibwe "Chippewa" Indian from northern Minnesota/Canada border. Oshie's team sits on top of the entire league with 110 points in the standings. T.J. plays alongside Russian star NHL-er, Alexander Ovechkin, one of the top three players in the world. Oshie has 32 goals and 23 assists for the Capitals who are favored in the playoffs.
Also in the Eastern Conference is the Montreal Canadiens, with 97 points and a playoff spot. They have the world's best goal tender on their roster in indigenous player, #31 Carey Price. Price led the Canadiens to the conference final in 2014. In the same year, he was nearly flawless in the Sochi Olympic games, shutting out the U.S. in the semi-finals and Sweden in the championship game to win the gold medal for team Canada.
#21 Dwight King also plays for Montreal, having just been traded from the Los Angeles Kings. King won two Stanley Cup rings with LA, along with fellow indigenous teammate #71 Jordan Nolan, who's LA squad will not make the playoffs this year. Nolan is from Garden River, First Nations in Ontario and has, along with King, two Stanley Cup victories under his belt. Jordan's father, Ted Nolan, was the NHL Coach of the Year in 1997 with the Buffalo Sabres.
Indigenous player Micheal Ferland, #79 from Swan River Manitoba, has helped the Calgary Flames make the playoffs this year with 15 goals and 9 assists. His team has clinched a playoff berth with currently 92 points.
The Chicago Black Hawks team leads the Western Conference with 107 points. Indigenous player, #22 Jordan Tootoo – the first of Inuit decent, continues as a hard grinding forward following many years playing for the Nashville Predators as one of the NHL's best fighters.
#17 Rene Bourque of Alberta Canada plays for the Colorado Avalanche squad that has the lowest points in the league this year and will not make the playoffs.