Schimmel Family with Shoni and Jude to visit Seneca Nation in NY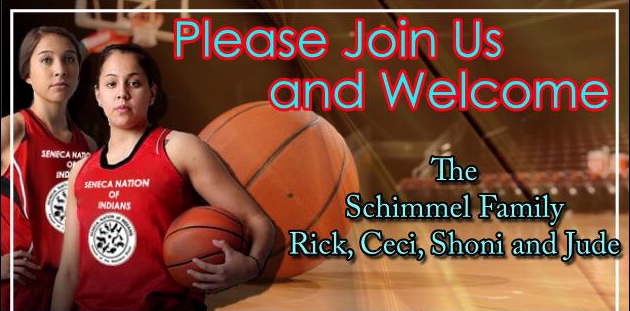 The Schimmel family, including Atlanta Dream all-star point guard Shoni Schimmel, will visit the Allegany Community Center for an all-day basketball event Saturday.
Natives of the Umatilla Indian Reservation in Oregon, Shoni, the No. 8 pick in the 2014 draft, and sister Jude Schimmel, a returning Louisville senior, highlight the event, which starts with a 9:30 a.m. opening. Hourlong basketball sessions run at 10 and 11 a.m., followed by lunch, a family question and answer session, autographs, dinner, closing ceremony and 7 p.m. social.
Sign-ups are accepted at the ACC reception area. The Schimmels visit the Cattaraugus Community Center in Irving on Sunday.
Shoni Schimmel earned second-team AP All-American honors as a Louisville senior before making the WNBA All-Star-Game, where she was the MVP. Her rookie season ended Tuesday, as the Dream lost its conference semifinal series to Chicago.