Notah Begay III Foundation Challenge Announces 2014 Updated Field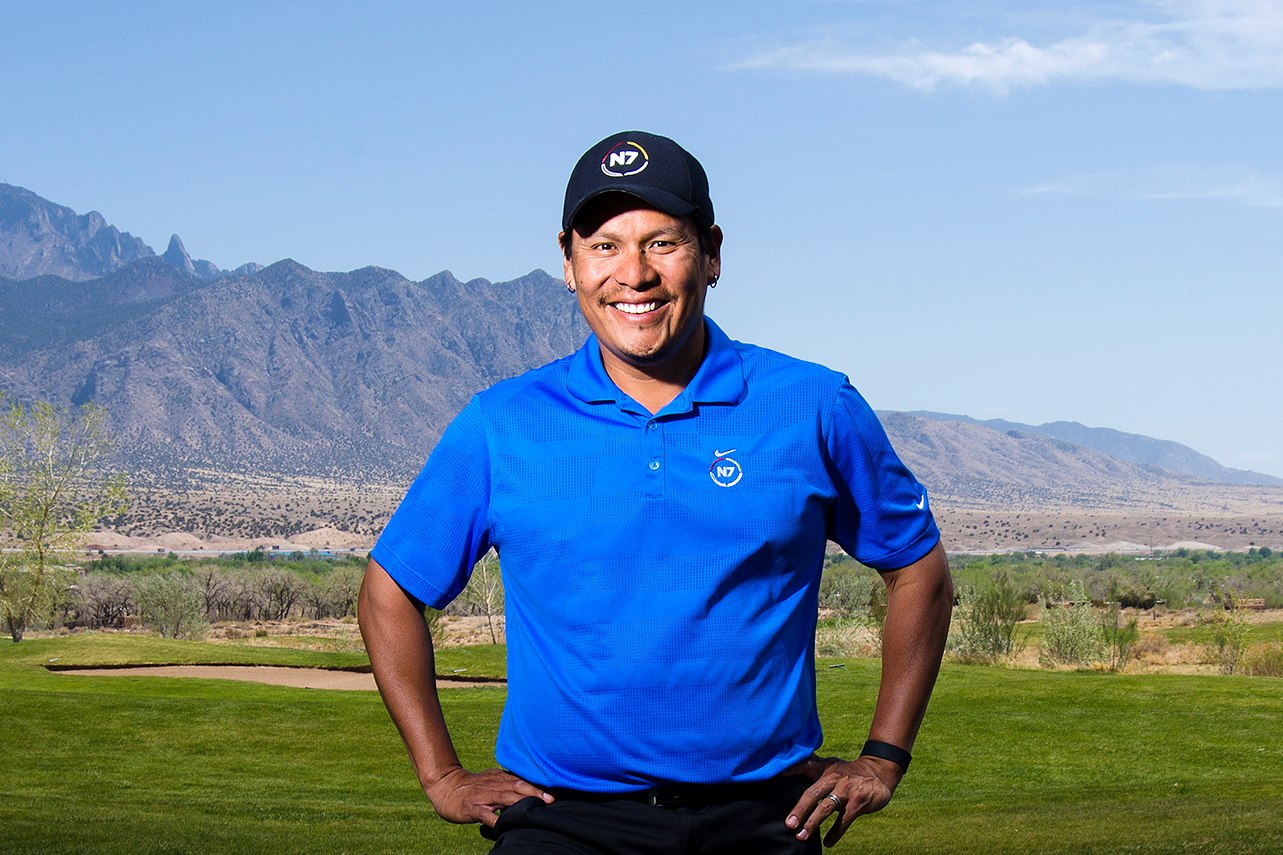 Although withdrawing from playing in the Foundation Challenge, Tiger Woods will be at Turning Stone Resort Casino to support Notah Begay and the Foundation
NDNSPORTS Staff Reports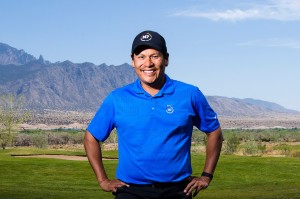 (Onieda, NY) – The Notah Begay III Foundation (NB3F) Challenge today announced an updated field for the seventh annual event taking place at Turning Stone Resort Casino's Atunyote Golf Club on Wednesday, August 27 in Verona, N.Y. Tiger Woods and Jason Dufner both withdrew due to injuries that require rest and recovery. Woods announced last Tuesday he would be taking a three month break from competitive golf to fully recover from a lingering back issue, but he plans to return for the 2014 World Challenge at Isleworth Golf & Country Club in Orlando, Fla. Dufner is resting an aggravated neck issue that caused him to pull out of last week's PGA Championship mid-way through the opening round.
While Woods will not be teeing it up at this year's NB3F Challenge, the 14-time Major champion is still planning to be at Turning Stone and will attend several events for the Challenge sponsors and tournament VIPs.
"As a former TOUR player who struggled with injuries myself, I fully understand that Tiger Woods and Jason Dufner need to prioritize their heath and think about their future," said Begay. "I truly appreciate their support of our cause to help Native communities and know they'd be out there competing with us if they were healthy."
Field and Format
This year's Challenge will feature a field of eight golfers representing two teams of four players – Team USA and Team International, competing in a combined best ball format. Each team is comprised of two pairs playing best ball; the team's final score will be determined by combining the score of those two pairs.
Erik Compton will be replacing Woods and Patrick Reed is substituting for Dufner to represent one of the Team USA groups. Compton is a former Palmer Cup and Walker Cup team member, and Reed is a three-time PGA TOUR champion and a member of the upcoming 2014 U.S. Ryder Cup team. Begay, along with Jimmy Walker, currently standing in second place in the FedEx Cup race, will round out Team USA.
The talented pair of Jonas Blixt, runner-up in The Masters in 2014 with two PGA TOUR victories, and Angel Cabrera, a two-time Major champion and four-time Presidents Cup team member with 42 global victories, will join forces to represent Team International. They'll hit the links along with Louis Oosthuizen, 2010 British Open Champion and former Presidents Cup participant with 12 global victories, and the winner of the 2011 Bob Hope Classic, Jhonattan Vegas.
Ticket Information
Tickets for the 2014 NB3F Challenge are on sale now, and may be purchased by contacting the Turning Stone Box Office at 315-361-SHOW (7469) or visiting the Box Office which is open daily from 10 a.m. to 8 p.m. Tickets are priced at $50 for adults. Youth admission for 16 and under is provided complimentary with purchase of an adult ticket (must be requested at time of original purchase). Active Military receive a 50 percent discount upon presentation of a valid military I.D. Overnight packages also are available by calling 1-800-771-7711.
For more information on Notah Begay III and NB3F, visit: www.nb3foundation.org.
About Notah Begay III Foundation
In 2005, Notah Begay III established the Notah Begay III Foundation, a 501(c)3 non-profit organization. Notah established the Notah Begay III Foundation (NB3F) to address the profound health and wellness issues impacting Native American children and to empower those youth and help them realize their potential as tomorrow's leaders. The mission of NB3F is to reduce the incidences of obesity and diabetes and advance the lives of Native American children through sports and wellness programming. To this end, the mission NB3F supports is the development of sustainable, evidence-based and innovative soccer and golf programs designed by Native Americans for Native American youth that promote physical fitness, wellness and leadership development.
For more information on Notah Begay III and NB3F, visit: www.nb3foundation.org.
About Turning Stone Resort Casino
A premier four-season, destination resort in Upstate New York, the Oneida Indian Nation's Turning Stone Resort Casino is conveniently located about 30 miles east of Syracuse at NYS Thruway exit 33. Turning Stone was named "Most Excellent Golf Resort" in 2010 by Condé Nast Johansens. The Academy of Country Music named Turning Stone "Casino of the Year" in 2009. The resort offers world-class gaming, golf, entertainment, accommodations and spa facilities, and has earned AAA Four Diamond ratings for The Lodge, The Tower Hotel, and Wildflowers restaurant.
For more information and reservations, call (315) 361-7711 or 1-(800) 771-7711. Visit the websites at www.turningstone.com and www.oneidaindiannation.com
About the Oneida Indian Nation
The Oneida Indian Nation is a federally recognized Indian nation in Central New York. A founding member of the Haudenosaunee Confederacy (also known as the Six Nations or Iroquois Confederacy), the Oneida Indian Nation sided with the Americans in the Revolutionary War and was thanked by Congress and President George Washington for its loyalty and assistance. Today, the Oneida Nation consists of about 1,000 enrolled Members, most of them living in Central New York. The Nation's enterprises, which employ 4,500 people, include Turning Stone Resort Casino, the S?vOn chain of gas stations and convenience stores, RV Park, three marinas, Indian Country Today Media Network – the premier national multi-media source for American Indian news and information, and Four Directions Productions – a 3D animation HD cinematography studio. Proceeds from these enterprises are used to rebuild the Nation's economic base and provide essential services, including housing, health care, and education incentives and programs, to its Members.
For more information, visit the Nation's website www.oneidaindiannation.com.