Navajo Runners Shawvan Levi and Steven Nez Help Lead Fort Lewis College to 7th place finish at UC-Riverside Invite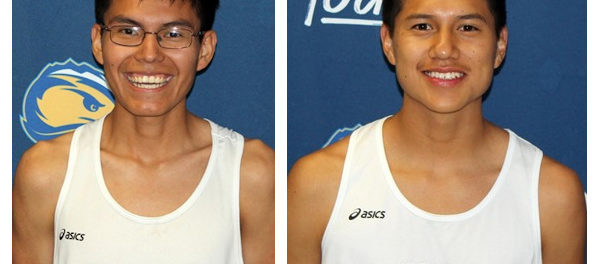 By Sarah Meier, Assistant Athletic Director
Both Fort Lewis College women's and men's cross country teams finished seventh at the UC-Riverside Invitational, held Saturday morning in Riverside, Calif.  The FLC's women's team recorded 234 points, and the Skyhawks men's team tallied 212 points.
"What impressed coach Sublett and I is how they all handled a tough week," said head coach Joshua Coon. "We didn't back down in training at all and they all responded today, even with tired legs."
Shawvan Levi placed 14th against non-Division I runners, finishing the 8K course in 24:55.  Hosava Kretzmann was 23rd in 25:10, just ahead of Steven Nez' 45th place finish in 25:41.  Bismarck Kipkilach's (64thplace, 26:14) and Preston Charlie (66th place, 26:19) rounded out the Skyhawks top five runners.
"Shawvan's potential is through the roof," said Coon. "He raced smart today and he's such a fighter. He and Hosava give us a solid 1-2 punch.  Steven Nez debuted as a Skyhawk as our No. 3 runner and didn't disappoint.  He and freshman Cody Speece (also debut) have a bright future."
"There are three things that come to mind in a race; be strong, race smart, and for God's sake run fast!" said Lee.  "Pain is temporary and the best things come at a price. You've put in the work behind the scenes so trust the process and believe."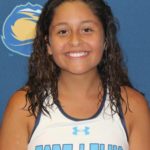 Sac & Fox tribal member Anastashia George finished 62nd place with a time of (23:25) in the women's race for the Skyhawks.
FLC will compete next on Oct. 7 at the MSU Denver Invite, and the Lewis University/Conference Crossover Invite.