Native Top 50: Milt Palacio Introduced as one of the many combine coaches for best of the best field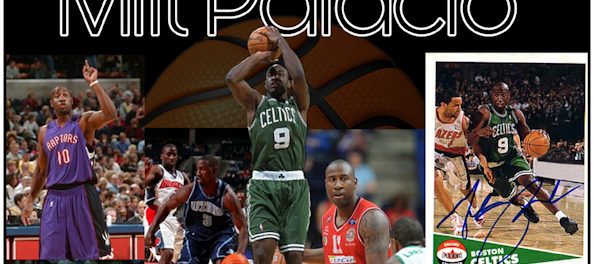 (Albuquerque, NM) –  Now that the Native Top 50 boys and girls have been selected, Rez Ball Affiliate and Global Elite Ports, are excited to start introducing the coaching staff.  Native Top 50 co-founder Derrick Stevens said, "Our team of coaches have extensive knowledge and experience in the game of basketball. They are committed to helping the players expand their game on the court and off the court as well. We want the players to be pushed to their max and tested so they leave the camp with more knowledge and a better understanding of the game."
So without further ado we like to introduce Milt Palacio, who played eight NBA seasons through 2006, then competed internationally until 2013, he was the Director of Player Development at the University of Idaho, and now is the current coach for Durham United Basketball Club of the Canadian Basketball League.
"I'm extremely excited to be working with upcoming future Native stars. It's not where you're from but the journey and story you leave behind." said Milt Palacio, on working with the Native Top 50.
The combine and camp will culminate with a "McDonalds" type All-American game on July 1st on the campus of Haskell Indian Nations University in Lawrence, Kansas.