Nationals' Koda Glover (Cherokee) locks down third save on Sunday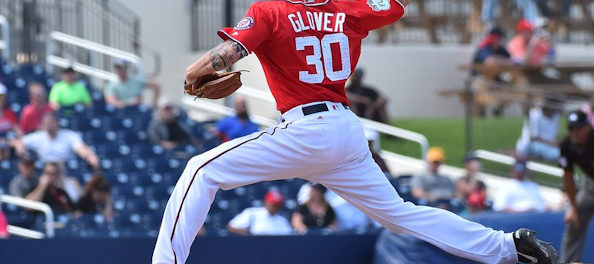 Koda Glover (Cherokee Nation) locked down his third save of the season on Sunday, recording the final four outs against the Braves.
Glover was called upon to protect a one-run lead with a runner on second base in the eighth inning. After getting out of that jam, he was sent back out with a clean slate in the ninth and despite allowing a leadoff single, was able to get the job done. He now sports a 2.77 ERA, 1.08 WHIP and 10/2 K/BB ratio through 12 innings on the season and may be the best bet for save chances at the moment in the Nationals' bullpen.