Nathan Stanley (Cherokee) earns team MVP award and up for AFL Rookie of the Year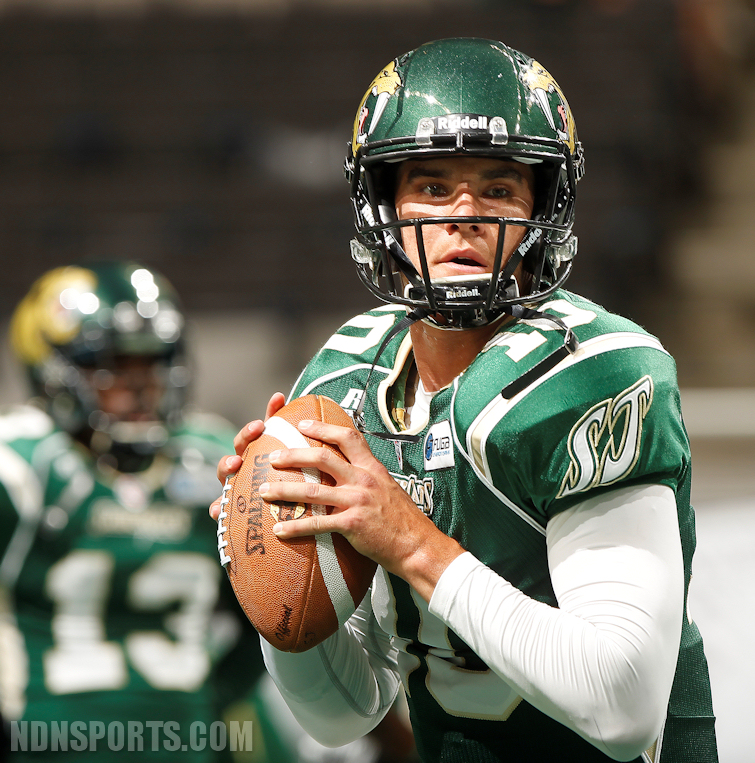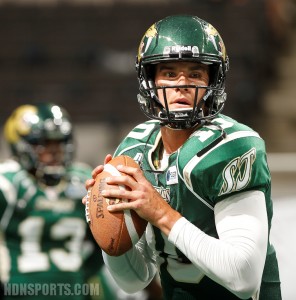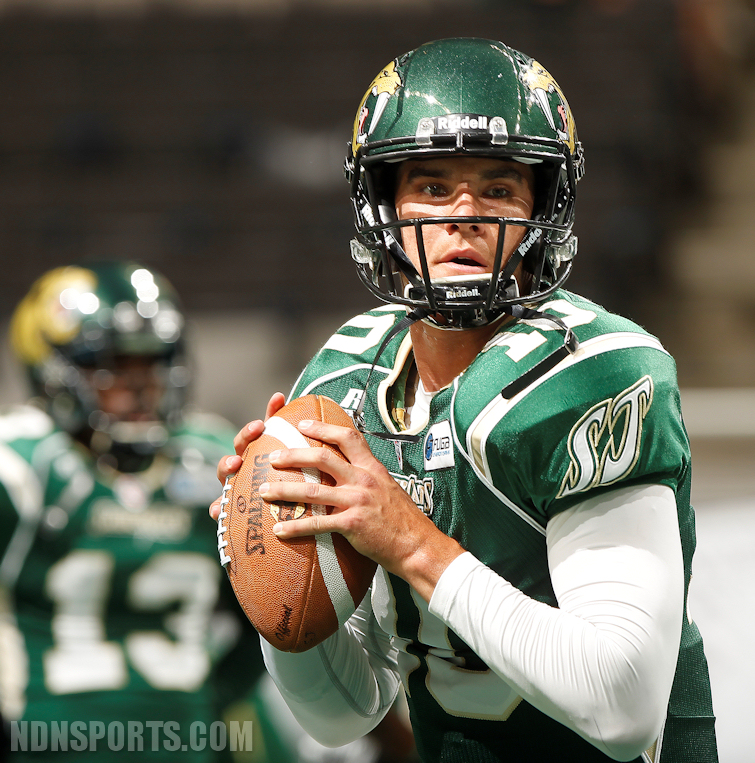 (San Jose) – Former Sequoyah tribal school standout Nathan Stanley (Cherokee Nation of Oklahoma) and current rookie Quarterback for the San Jose Sabercats for the Arena Football League was named Co-MVP by the organization this week. Stanley is also up for Rookie of the Year for the AFL for his performance this season.
Stanley (6-5, 220, Southeastern Louisiana) earned the Co-Offensive Most Valuable Player award for his outstanding play during his rookie Arena Football League Season. Twice thrown into the starting role after veteran quarterback Russ Michna went down with injuries, the rookie quarterback thrived at the head of the SaberCats potent attack. As a starter, he led San Jose to 7-2 regular season record while completing 201-of-335 pass attempts for 2,436 yards with 50 touchdowns to just 13 interceptions. Stanley also contributed to the rushing attack, picking up four scores on the ground in 15 total games played.
You canVote for Nathan at the link below:
http://www.arenafootball.com/sports/a-footbl/spec-rel/rookie-of-the-year-2014.html