MiLB: Ryan Helsley (Cherokee Nation) named Florida State League Pitcher of the Year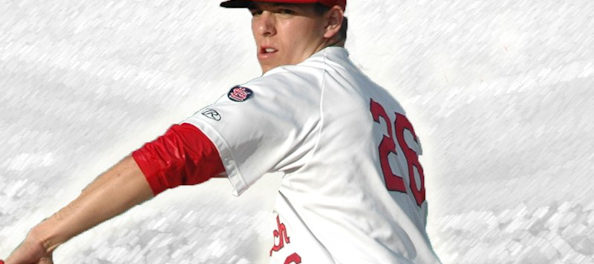 By Justin Terry / Palm Beach Cardinals
Jupiter, FL – The office of the Florida State League named the End of Season All-Star teams and Ryan Helsley (Cherokee Nation) found his name listed as the Pitcher of the Year in the Florida State League. Helsley posted an 8-2 record during his time with the Palm Beach Cardinals to go along with a 2.69 ERA in 17 games pitched, 16 of them being starts.
Helsley threw a total of 93.2 innings in his time in the Florida State League, walking 30 batters and striking out 91. He led the league in almost every statistical category before being promoted to the Double A Springfield Cardinals. He led the Florida State League in WHIP as well, posting a 1.09 on the season.
He helped lead the Cardinals to a First Half South Division Championship along with the other Palm Beach Pitchers that helped the Palm Beach Cardinals win 20 out of 23 games at the end of May and the beginning of July.