Marshall University Freshman Stormy Randazzo (Creek/Seminole) was the Herd's top finisher; Earning 6th place out of 90 golfers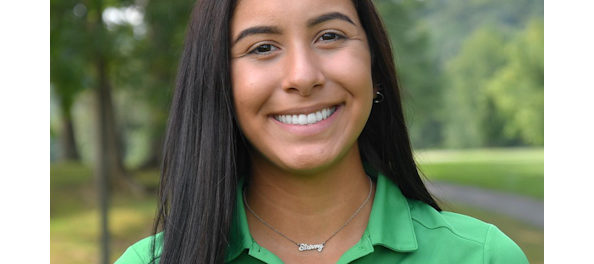 KIAWAH ISLAND, S.C. – The Marshall women's golf team finished the Palmetto Intercollegiate in fifth place Tuesday afternoon. It was the final competition of the fall for the Thundering Herd.
Freshman Stormy Randazzo led the way for Marshall, ending the three-day event in sixth. Sophomore Shelby Brauckmuller finished in the top 10 for the fourth time this season, tied for seventh. Freshman Kerri Parks jumped up 13 spots on the leaderboard with a 10-stroke improvement in round three.
Mississippi won the team competition, finishing eight shots ahead of Kennesaw State. Diane Lim of Ole Miss stayed in the lead and won the individual award by one stroke over Mikayla Fitzpatrick of Zavier.
Marshall finished fifth or better in all five fall competitions, placing ahead of 51 other teams during play. Herd players placed in the top 20, 17 times and 12 times finished individually in the top 10. The Herd won the Roseanne Schwartz Invitational and the Shirley Spork Invitational. Marshall was the runner-up at the Starmount Forest Fall Classic.
COACH QUOTES
Head Coach Brooke Burkhammer
"We didn't bring our best today but I'm still proud of these girls. It was a successful fall season but we still need to get better for the spring season. Time to catch up on school work and get our game ready for conference in April."
FROM THE LEADERBOARD: 17 teams and 90 players
5 – Marshall University 297+295+306=898
6 – Stormy Randazzo 73+72+75=220
T7 – Shelby Brauckmuller 72+70+79=221
T42 – Ylva Forslund 76+75+79=230
T51 – Kerri Parks 76+83+73=232
73 – Leigha Holt 80+78+80=238