Louisville Women's Basketball Debuts at No. 12 in AP Preseason Poll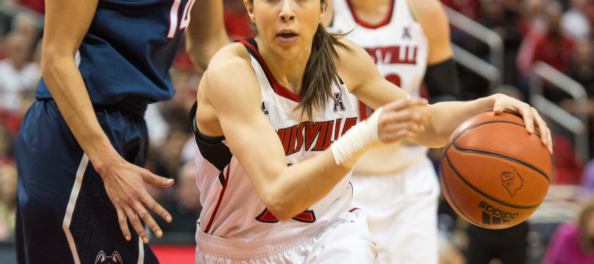 LOUISVILLE, Ky. – The University of Louisville women's basketball team debuted at No. 12 in the Associated Press' preseason poll, which was released on Thursday afternoon.
The ACC and Big Ten led the way with five teams in the poll. Of the top 25 teams, Louisville faces seven during the course of the season.

The Cardinals, ranked in the top 15 for the fourth-consecutive season, are entering their inaugural season in the Atlantic Coast Conference. Under head coach Jeff Walz, Louisville returns eight letterwinners, including starters Bria Smith and All-American Sara Hammond, from a team that reached the NCAA Elite Eight in 2013-14 and finished the 2013-14 campaign with a 33-5 record. Jude Schimmel (Umatilla) returns for her final season with the Cardinals where she will be without big sister Shoni on the court for the second time in her career.
In addition to the returnees, Louisville boasts the No. 8 incoming class that is highlighted by McDonald's All-Americans Myisha Hines-Allen and Mariya Moore.
At ACC Media Day on Oct. 22, both the league's 15 head coaches and the Blue Ribbon Panel selected Louisville to finish third in the conference behind Notre Dame and Duke. Hammond earned preseason all-ACC honors by both groups, and Hines-Allen (coaches) and Moore (Blue Ribbon Panel) received ACC newcomer watch list accolades.
Louisville opens the 2014-15 campaign on the road at IUPUI on Nov. 14 before five-consecutive games at the KFC Yum! Center, beginning with UT Martin on Nov. 16.