Little Priest Tribal College launches athletic programs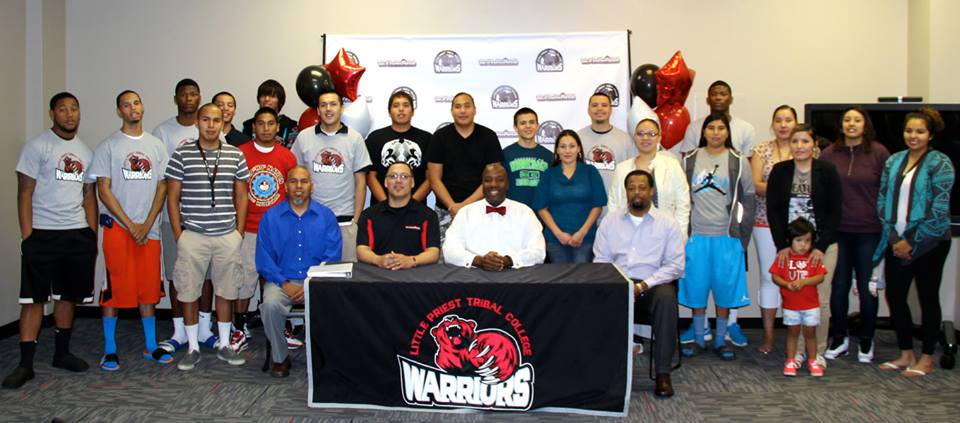 SIOUX CITY | Little Priest College announced the launch of its Warrior athletic program at a media day event here Wednesday. LPTC is a member of the National Junior College Athletic Association (NJCAA) Region 11 and the Iowa Community College Athletic Conference (ICCAC).
Men's and women's basketball will launch this fall, while men's and women's track and field will be added in the spring.
"I am very excited to launch athletics at Little Priest Tribal College," President Johnny D. Jones said. "Athletic programs have been proven to enhance student recruitment and retention rates, which allow us to elevate our students' collegiate experience. The college and community have desired athletics at LPTC and I am happy to be part of making this dream a reality."
Formon Thompson Jr. will serve as the school's athletic director. The men's basketball team will be coached by Barry Webster and the women's basketball team by Scott Aldrich Sr.
Webster, who had a stellar career at United Tribes Technical College (1987-89), was inducted into the school's Hall of fame earlier this year. Aldrich has served as an assistant coach for the Rez Runners, a Native American Basketball Invitational team, for seven years.
Little Priest Tribal College has locations in Winnebago, Neb., and Sioux City. It is the first and only tribal college to operate in the state of Iowa.