Lindy Waters, III, (Kiowa/Cherokee) Scored 14 Points and Pulled Down 7 Rebounds in Oklahoma State's home opener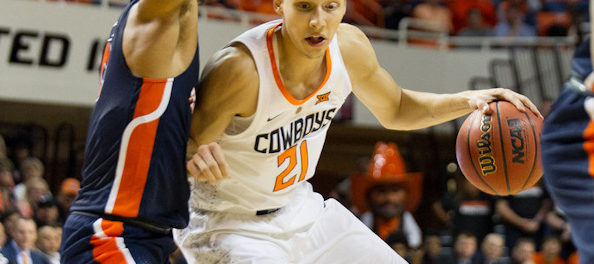 STILLWATER, Okla. (AP) — Lindy Waters (Kiowa/Cherokee) scored 14 points and pulled down seven rebounds as Oklahoma State gave Mike Boynton a victory in his coaching debut, 78-47, over Pepperdine on Friday night in the season opener for both teams.
Kendall Smith, a graduate transfer from Cal State Northridge, scored 10 points and had eight assists in his first game for Oklahoma State, which had five players score in double digits.
The 35-year-old Boynton, who served as an assistant coach on Brad Underwood's staff for three years at Stephen F. Austin and last year with OSU, won his first game as a head coach at any level.
Trae Berhow scored 13 points and had eight rebounds to lead Pepperdine.
Oklahoma State limited the Waves to just 28.3 percent shooting (13 for 46), including 18.8 percent (3 for 16) from 3-point range.
The game was part of the 2017 Progressive Legends Classic tournament, which runs over the next two weeks and culminates Thanksgiving week at Texas A&M.
BIG PICTURE
The Boynton era got off to a nice start, as the new-look Cowboys, who lost three of their four leading scorers off of last year's squad (and sat the fourth), showed flashes of the same up-tempo offense and pressuring defense that helped them go 20-13 and set a new school record with 85.7 points per contest..
UP NEXT
Oklahoma State: The Cowboys play the second of three straight home games to start the year, facing UNC-Charlotte on Monday.