Lane Adams (Choctaw) gets first Major League Baseball start for the Atlanta Brave's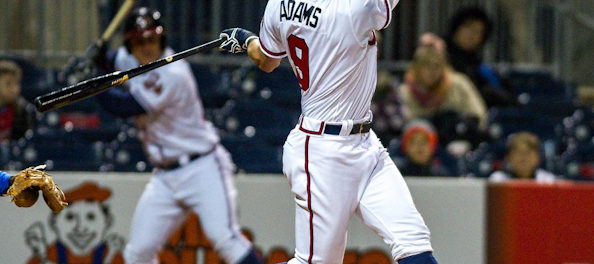 DENVER – Braves center fielder Ender Inciarte was out of the lineup for only the third time all season Tuesday and Lane Adams (Choctaw Nation) was in the lineup for the first time in his major league career.
"I guess if you can play center here you can do it anywhere," Adams said before batting practice, when asked about his first major league start coming in center field in the most spacious outfield in the majors at Coors Field. "Should be fun."
Manager Brian Snitker said he wanted to give Inciarte a rest after he did a lot of running in Monday's series opener at mile-high Coors Field both on bases – he led off the game with a triple and was thrown out trying to stretch it to a home run – and in the spacious outfield. Inciarte also fouled a pitch off the inside of his right foot, which was bandaged Tuesday, but he said that was OK and that it was just a day off.