Kyle Lohse (ankle) to miss start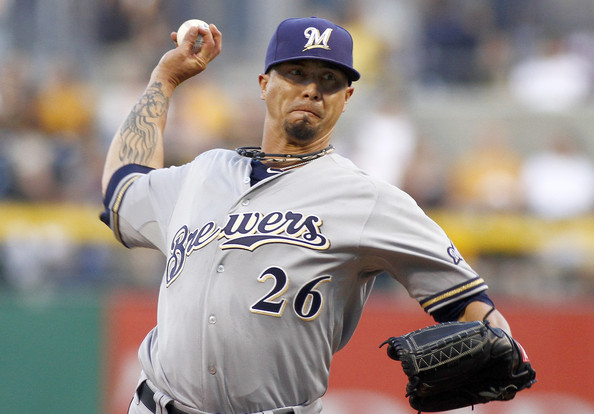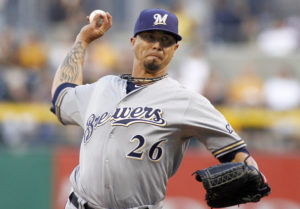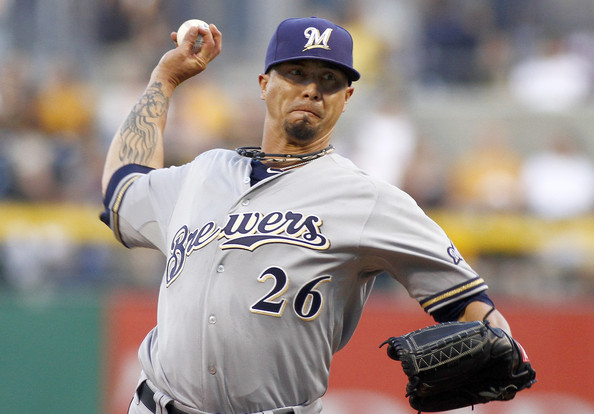 ESPN.com news services
Milwaukee Brewers right-hander Kyle Lohse (Nomlaki Tribe of Indians) will miss his scheduled start Tuesday because of a sore right ankle.
Lohse left after three innings of Wednesday's 4-2 loss to the Cubs with recurring discomfort in his right foot.
"I'm not exactly sure when he goes back in. It's going to depend how the ankle is," manager Ron Roenicke said, according to the Milwaukee Journal Sentinel. "He probably won't be 100 percent because once you sprain it (it doesn't fully recover quickly) but we want to get him to the point where we're comfortable putting him out there.
"He wants to be out there to help us but we need him to pitch the kind of games we're used to seeing him pitch. If we keep him pushing him and putting him out there, we're not going to get the real guy."
Mike Fiers will take his regular turn in the rotation that day.
MLB.com reported after Friday's win that X-rays of Jean Segura's right hand were negative. The shortstop left the Brewers' 6-3 win with a bruised right hand after he attempted to block Miguel Rojas' double-play relay to first base on a Carlos Gomez grounder in the top of the seventh with Milwaukee trailing 2-0. The result was an interference call on Segura and an inning-ending double play. The Brewers went on to pull off a five-run rally in the eighth inning for the win.
Information from The Associated Press was used in this report.