Justin Wetzel (Blackfeet Tribe) Named Assistant Coach for Wisconsin Herd of the NBA G League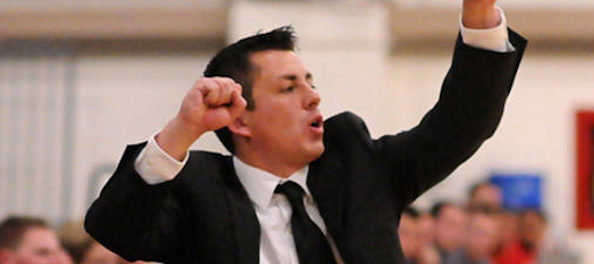 The Wisconsin Herd, the NBA G League affiliate of the Milwaukee Bucks, named Dickinson State Head coach Justin Wetzel (Blackfeet Tribe) Assistant Coach for the team's inaugural 2017-18 season.
"I want to thank Head Coach Jordan Brady, General Manager Dave Dean and Assistant General Manager Tony Bollier for this opportunity. When I met with Coach Brady, and the Bucks and Herd front office staff, I was extremely impressed with the vision they have for the Herd.  It is truly is a class organization top to bottom and I humbled to be a small part of it," Stated Wetzel.
Wetzel brings head coach experience from the professional, collegiate and high school level to the Herd; including his most recent role as head coach for the men's basketball team at Dickinson State University. Previously, Wetzel served as an Assistant Coach at Montana State University (2013-14) and an Associate Head Coach at Montana State University–Billings (2008-13). His experience in the Continental Basketball Association includes one season as the Head Coach and Assistant General Manager for the Butte Daredevils (2008) and one season as an Assistant Coach and Director of Player Personnel for the Great Falls Explorers (2006-08). Wetzel began his coaching career at the prep level, working as a Head Coach at Broadview/Lavina High School in Montana (2004-06), an Assistant Coach at Ryegate High School (2003-04) and an Assistant Coach at Joliet High School (2002-03). He earned his bachelor's degree in Mass Communication and master's degree in Sport Management from Montana State University–Billings.
"We are very excited to have Coach Wetzel in our organization.  His experience and professionalism is going to add great value to our staff.  The success he has had in his 3 seasons at DSU played a significant role in our decision to pursue him for the Herd.  We wish DSU continued success moving forward", said Herd Head coach Jordan Brady