Haskell Indian Nations University Women's Volleyball Pick up (3-1) Road Win at Stephens College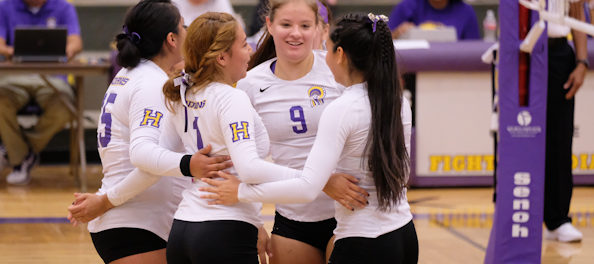 COLUMBIA, Mo. – The Haskell Indian Nations University women's volleyball team traveled to Stephens College Stars on Thursday evening for a non-conference match. After a strong start by the Stars to take a 1-0 lead, Haskell would go on to win three straight sets to take the 3-1 win (16-25, 25-17, 25-22, 25-20). With the victory, the Indians Improve to 7-12 on the season.
Haskell had three players reach double-digit kills versus Stephens College. Leading the way were Krista Costa and Alliyah Richards who each had 14 kills on the evening followed by Savannah Chamberlain who finished the night with 10 kills for the Indians.
Senior setter Randi Romero would have 39 assists and 10 digs for the Indians as well.
The Lady Indians have a short turn around as they will play host to Grace University on Friday, October 6th, at Coffin Sports Complex. Game time is set for 6:00 PM