Four-time champion Johnny Powless (Six Nations) returns to Georgia Swarm offense for his fourth season with team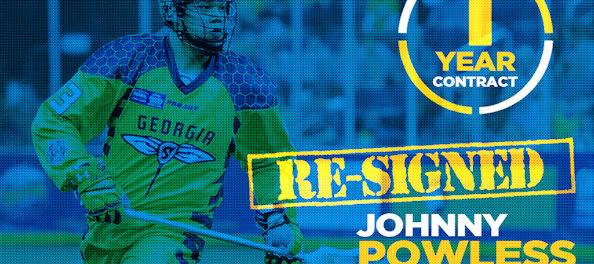 (DULUTH, Ga.) – The Georgia Swarm today announced that the team has re-signed forward Johnny Powless to a one-year contract.
Powless enters his seventh season in the NLL as he returns to the Swarm. Already a four-time NLL Champion by age 24, the Six Nations, Ontario native helps bolster the left side with his dangerous snipes and creativity. Last season, Powless played in 10 regular season games and recorded 50 points (23G, 27A) while finishing with a .324 SPCT. In the Swarm's postseason sweep, Powless was active in three games and finished with 12 points (5G, 7A). He recorded 10 of those points just against the Saskatchewan Rush.
"Johnny has been a valuable piece to our organization and was a key contributor to our championship season," Swarm head coach Ed Comeau said. "At the young age of 24, we know that Johnny still has more potential he can tap into and can continue to demonstrate why he's one of the top left-handed threats in the NLL."