Carly Searles (Odawa Indian) Named to the National Fastpitch Coaches Association Division III All-America Team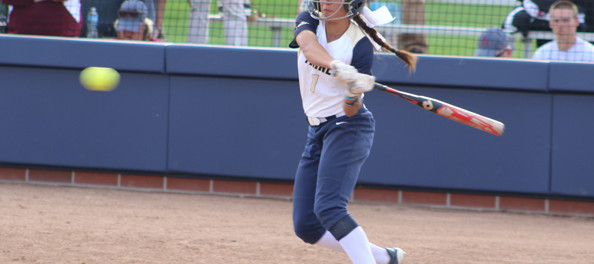 LOUISVILLE, Ky.– Trine's Carly Searles (Little Traverse Bay Bands of Odawa Indians) been named to the National Fastpitch Coaches Association Division III All-America team, which was announced Wednesday night.
Searles (Levering, Mich./Petoskey) was named the first-team center fielder for the third-straight year. The honor caps off a career that saw Searles earn All-America honors from the NFCA three times. Fox (Vermilion, Ohio/Edison) was named to the third team at one of three at-large positions. Fox is one of seven freshman to appear on the All-America teams this year and is the first freshman to earn the honor in Trine history. This is the second time in team history the Thunder have produced two All-Americans in a season.
Searles became NCAA Division IIIs all-time career leader in hits (306), runs scored (261) and triples (48) this season. The senior led the nation in runs per game, scoring 1.70 per contest. Searles' .523 batting average and 10 triples were each second in the nation, while her .601 on-base percentage and .899 slugging percentage ranked third and seventh respectively.
The senior entered the NCAA record books this season with a 16-for-16 streak at the plate- the second-longest such streak in collegiate softball history. The streak earned her recognition as the Louisville Slugger/NFCA Division III National Hitter of the Week.
Searles also won the MIAA Most Valuable Position Player award, winning the league's batting title and setting conference records for career hits, batting average and triples. Searles owns 19 combined single-season and career school records.
Trine concluded the season with a 39-5 overall record. The Thunder won its fourth-consecutive MIAA regular-season title, third-straight MIAA Tournament title and appeared in the NCAA Regionals for the eighth year in a row.