Bronson Koenig (Ho-Chunk) scores 6 points in NBA Summer League Playoff game as Bucks beaten by Kings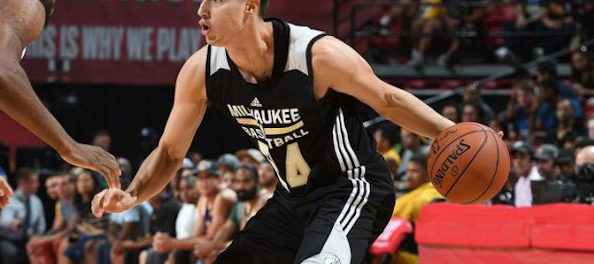 LAS VEGAS — The Sacramento Kings handed the Milwaukee Bucks a 69-65 loss in the first round of the NBA Summer League tournament Wednesday night.
Bronson Koenig (Ho-Chunk Nation) played 14 minutes and scored six points on 2-for-5 shooting. Koenig had a three-point play and was 1-for-2 from the 3-point line for Milwaukee (1-3).
Rashad Vaughn and Sterling Brown had 12 points apiece to lead the Bucks, who shot 32.1 percent and also received 11 points from Gary Payton II.
Bucks will now play the Utah Jazz on Friday, July 14th, at 5:00 PM on ESPNU.