Virginia men's Lacroose Player Zed Williams (Seneca) has been named to the 2017 Tewaaraton Trophy Watch List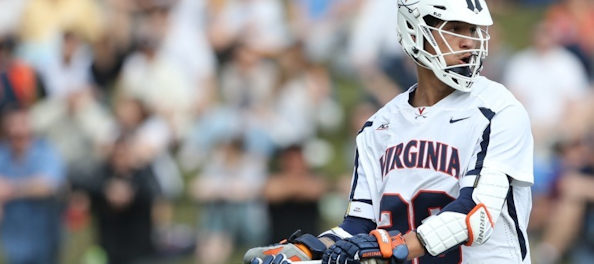 NEW YORK – Virginia men's lacrosse student-athlete Zed Williams (Seneca) has been named to the 2017 Tewaaraton Trophy Watch List, announced the Tewaaraton Foundation on Tuesday night at its New York City Fundraising Reception at The Union Club. Williams is one of 50 male student-athletes named to the watch list. This is the third season in a row Williams has been named to the Tewaaraton Trophy Watch List.
Williams (Attack, Sr., Irving, N.Y.) is the reigning ACC Offensive Player of the Week and leads UVA with 10 assists and 20 points. Sharing the team lead in ground balls with 20, Williams is the only player in the nation with at least 20 points and 20 ground balls.
The Tewaaraton Award annually honors the top male and female college lacrosse player in the United States. The selection committees are made up of premier collegiate coaches and are appointed annually by The Tewaaraton Foundation.
Players not named to the initial lists have several opportunities to play their way into a spot as the season progresses. Watch list additions, if applicable, will be announced on March 16 and April 6. On April 27, the field will be narrowed to 25 men's and 25 women's nominees. Nominees can be players on the watch lists or players not on the watch lists, effectively allowing for a third round of additions.
Five men's and five women's finalists will be announced on May 11 and invited to the ceremony. The 17th annual Tewaaraton Award Ceremony will be held in Washington, D.C., on June 1.