USA Olympics officially announce Rickie Fowler (Navajo) to USA Men's Golf Team for Games in RIO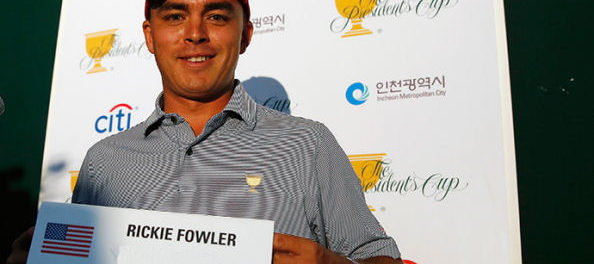 Rickie Fowler (Navajo) will be a part of history next month when he tees it up as part of the four-man United States Olympic squad at Reserva de Marapendi in Rio de Janeiro, Brazil.
Fowler, who is No. 7 in the Official World Golf Ranking and No. 3 in the Olympic ranking, will join Bubba Watson, Patrick Reed and Matt Kuchar to comprise the American squad. Golf is returning to the Olympic program after a 112-year hiatus and will get underway on August 11.
A native of Murrieta, Calif., Fowler has extensive international experience competing for the U.S. In 2010, he became the youngest U.S. Ryder Cup participant at 20 years, 9 months of age. He also was a member of the Ryder Cup squad in 2014 and was a member of the U.S. Presidents Cup in 2015.
As an amateur, Fowler participated in a pair of Walker Cups (2007, 2009), a Palmer Cup (2008) and a World Amateur Team Championship (2008).
Fowler has six professional wins to his credit, including three PGA Tour wins, and was named the 2010 PGA Tour Rookie of the Year.