The New England Black Wolves Sign Defenseman Bill O'Brien (Onondaga)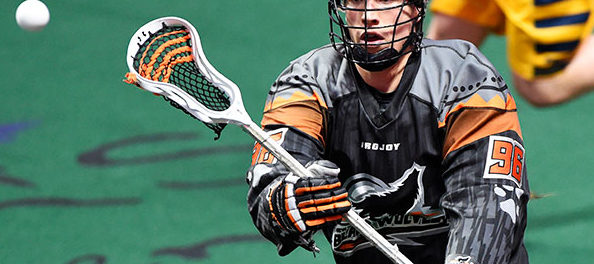 UNCASVILLE, Conn. (September 25, 2017) – The New England Black Wolves have signed defenseman Bill O'Brien (Onondaga Nation) and rookies Dave Emala, Nick Chaykowsky, Larken Kemp and Cam Milligan.
Per team policy, no terms were released.
O'Brien has seen action in 49 games over three seasons for New England, scooping up 107 loose balls while causing 26 turnovers. He had a career-best four assists in 2017.
This past summer, Emala led the Boston Cannons with 32 goals and was second on the team with 37 points. He has recorded up 112 points on 92 goals and 20 assists in his MLL career.
Selected in the second round, 17th overall, in the 2017 NLL Entry Draft, Chaykowsky was a member of the Oshawa Outlaws team that won the inaugural Arena Lacrosse League championship in 2017. He also played for both the Barrie Lakeshores and New Westminster Salmonbellies in Junior A this past summer, scoring 25 goals and dishing out 18 assists in 15 games.
A native of Greenwich, Conn., Kemp was a three-time All-American at Brown University before being drafted 27th overall in the third round by New England. His 119 career caused turnovers ranks seventh overall in NCAA history.
Milligan, selected by the Black Wolves in the sixth round of the 2017 NLL Entry Draft, was a two-time America East All-Conference selection while at the University of Vermont. He wrapped up his career with the Catamounts with 170 points on 84 goals and 86 assists.
2018 season tickets are on sale now and start at just $17 per game. In addition, special on-field experiences are available for groups of 10 or more. Tickets can be purchased by clicking here or calling 844-LAX-WOLF.