PIT Draft Camp: Derek Willis (Arapaho) and Bronson Koenig (HoChunk) will go head-to-head on Thursday at 9PM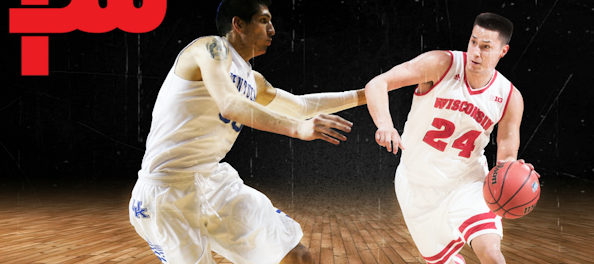 (Portsmouth, VA) – Bronson Koenig (Ho-Chunk) and Derek Willis (Arapaho/Pawnee/Creek) will go head-to-head in their first games at the 65th Portsmouth Invitational Tournament NBA Pre-draft camp.
Koenig, will play for K&D Rounds and Willis will be playing for Sales Sytems, Ltd., tip-off is set for 9:00 PM EST on Thursday, April 13th.
All of the action will take place from Wednesday, April 12, through Saturday, April 15.  The schedule of the games and box scores can be viewed here: https://www.portsmouthinvitational.com/schedule-results
No word if live streaming will be available for the games.
Koeing will be wearing the No. 12 jersey and will be coached by Jim Markey and Patrick Dulin with NBA Assistant Coach Keith Bogans.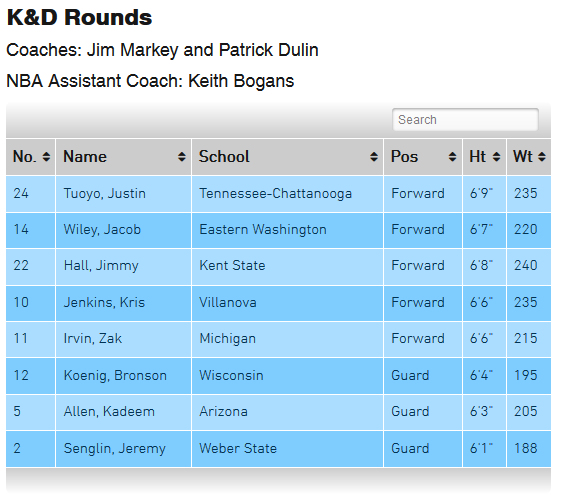 Willis will also wear the No. 12 jersey and will be coached by Kenneth Harris and P.J. Honore, Jr. with NBA Assistant Coach Courtney Alexander