Lovie Lopez (Wintu Tribe) has 4 RBI and 1 Home Run for Beavers who Stumble in Final Day at Mary Nutter Classic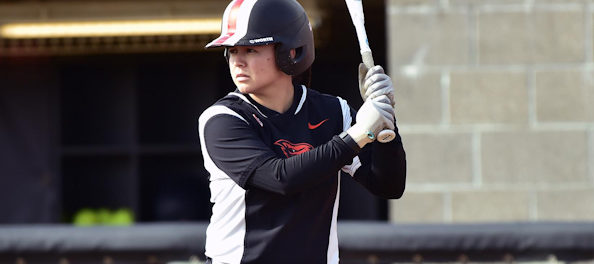 CATHEDRAL CITY, Calif. – The Oregon State softball team stumbled during the final day of the Mary Nutter Classic, falling to Nebraska 10-6, before losing to St. John's 8-6 at the Big League Dreams Complex.
GAME 1 vs. NEBRASKA
Both teams fought for the lead in the first three innings of play before the Beavers erupted for three runs in the top of the fourth after Natalie Hampton hit a base-clearing double to center field to claim a 5-2 lead.
Nebraska responded by scoring six runs in bottom half of the inning to take an 8-5 lead.
Nebraska scored another run in the fifth, before Oregon State scored in the top of the sixth inning, but it was not enough as the Beavers fell to the Huskers.
Nerissa Eason recorded the loss after making the start and hurling four innings before Shawna Burke came in to pitch. Burke pitched one inning before Meehra Nelson came in and closed the game. The staff combined for five strikeouts and seven earned runs.
Shelby Weeks scored two runs for the Beavers, while Lovie Lopez (Wintu Tribe) and Natalie Hampton each tallied two hits. Hampton also finished with three RBI.
GAME 2 vs. ST. JOHN'S
The game was scoreless after two innings before St. John's scored the first run of the game in the third. The Beavers responded in the bottom half of the inning with a pair of runs to take a small lead, but that wouldn't be all.
OSU added two runs in the fourth inning after Lovie Lopez homered to left center to increase the lead to three.
St. John's added a run in the fifth inning, but a double by Lopez added another two runs in the fifth.
The Red Storm would not go away that easy, as they chipped away at Oregon State's lead in the sixth with two runs, before scoring four runs in the top of the seventh to take a late lead.
Oregon State put runners on the corners with two-outs, but could not find the equalizer.
Oregon State (8-5) will continue its non-conference schedule next weekend when it travels to San Diego for the San Diego Classic.