Lohse looks to shut down the Cubs for a third time this season Wednesday night at Wrigley Field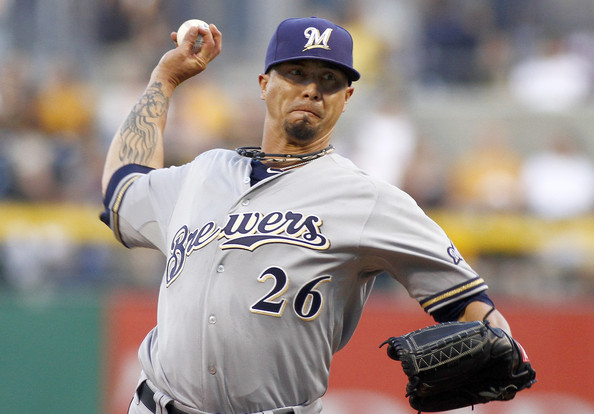 Brewers-Cubs Preview
A day after having their offense stifled, the Milwaukee Brewers hope Kyle Lohse (Nomlaki Tribe of Indians) can return the favor against the Chicago Cubs.
Lohse looks to shut down the Cubs for a third time this season Wednesday night at Wrigley Field.
Milwaukee (66-54) had won four of five before suffering a 3-0 loss to Chicago in Tuesday's second of this four-game set. The Brewers have scored four runs or fewer in eight of nine with Carlos Gomez and Ryan Braun going a combined 15 for 69 (.217) with 20 strikeouts in that stretch.
They'll try to regroup Wednesday behind Lohse (11-6, 3.33 ERA), who has won both of his matchups with the Cubs this year behind a 1.69 ERA — including a three-hit shutout June 1. He had compiled a 5.15 ERA versus Chicago prior to this season.
After surrendering seven earned runs over four innings in a loss to St. Louis on Aug. 2, Lohse bounced back nicely Friday by limiting the Los Angeles Dodgers to a run in six innings before Milwaukee's offense came alive late in a 9-3 win.
Walks could still be a concern for Lohse, who has issued 10 in 22 2/3 innings over his last four starts after averaging 0.8 per nine innings in his previous 12 outings.
Game Time: 8:05 PM ET, August 13, 2014
Wrigley Field, Chicago, Illinois