Kobi Crossley (Chickasaw Nation) Signs with USAO Softball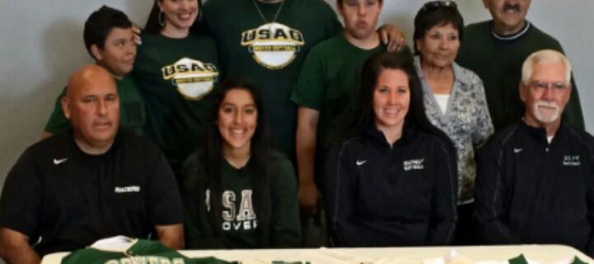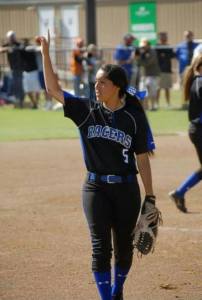 CHICKASHA– With the Sooner Athletic Conference one of the toughest conference in softball, it was the University of Science and Arts of Oklahoma that grabbed a big recruit for the 2016 season.
Kobi Crossley, Newcastle High School senior recently signed with the Drovers. Crossley just completed a great run with her team ending up as the 4A OSSAA State Champion in Fast Pitch Softball.
USAO Head Coach Jadyn Wallis said she was excited to have Crossley join the team and thinks she will help the Drovers be a contender in the future.
"Kobi is a great player that has a bright future at USAO in the classroom and on the field. She comes from a tremendous background of hard work and dedication that I, as a coach, can't wait for her to bring that to the team we are building," Wallis said.
In her four seasons with the Racers, Crossley received two All-Conference mentions and made it to the playoffs all four years of high school.
Along with her state championship, she was named the MVP of the Tushkahoma Women's Fast Pitch Tournament at the age of 14, which was the youngest player ever to achieve that honor.
– See more at: http://usao.edu/sports/softball/news/crossley-signs-usao-softball#sthash.UcV9Lwj6.dpuf