Kali Sargent (Washoe Tribe) picks up her first victory at the Division I level for the Nevada Wolf Pack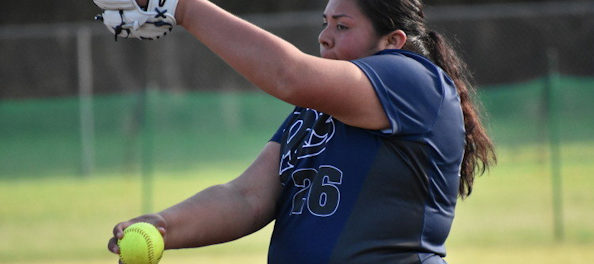 HAMMOND, LA. – On the first day of the 2017 campaign, the Nevada softball team managed to split its two games on Friday, where the Pack fell to UT-Martin, 12-4, and bounced back to defeat Southern Illinois, 4-3. The victory over the Salukis (0-1) gave Nevada head coach Josh Taylor his first collegiate win as a Division I manager.
"We have been talking about responding all fall and I think we did a good job of that today," Taylor said. Our defense didn't play well in game one, but we fought back and played well in game two. We will need to get our bats going tomorrow to continue having success."
In the Pack's (1-1) opening matchup against the Skyhawks (1-0), Nevada fell behind early but climbed its way back into the game after senior Melissa Arriaga drove in the Pack's first two runs of the season to tie the game at two a piece in the third. Junior preseason All-American selection Jennifer Purcell went 1-for-3 including two RBIs, which came in the bottom of the fifth inning to give Nevada its first lead of the game at 4-3.
UT-Martin managed to put five more runs on the board the following inning and never looked back from that point to claim the 12-4 victory. Senior Raquel Martinez led Nevada in hits vs. the Skyhawks with two in the first game, scoring a pair of runs as well.
After a short intermission, Nevada rebounded in its game vs. Southern Illinois, as sophomore Kali Sargent (Washoe Tribe) picked up her first victory at the Division I level. By the time she recorded the first complete game of the season for the Pack, Sargent pitched a lights-out performance, allowing just three hits on 76 pitches and fanning four batters in the process.
"Sargent really stepped up in game two and gave us the boost we needed to get that win," Taylor said. "Good defense and timely hitting took care of the rest."
That timely hitting came courtesy of sophomore Alyssa Mendez, who took one swing of the bat with Purcell on base and knotted the game at two in the sixth. In the final half of the eighth inning, junior Erika Hansen launched a rocket to the ride side of the field, making it difficult for the second baseman to handle, which allowed Martinez to cross home plate and score the winning run, giving Nevada the 3-2 victory.